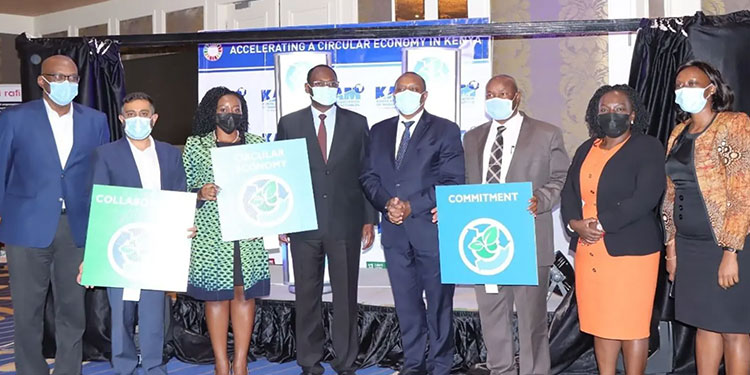 The Kenya Extended Producer Responsibility Organization (KEPRO) was established to encourage collaboration, gain commitment from waste value chain stakeholders, and support the development of a circular economy in Kenya.
Kenya Association of Manufacturers (KAM) founded the organisation to bring together value chain participants to help raise awareness and encourage sustainable capacity building in Kenya's recycling and circular economy.
The establishment of KEPRO, according to Chris Kiptoo, senior secretary, Ministry of Environment and Forestry, is opportune because it comes as the government prepares to implement the Extended Producer Responsibility (EPR) Regulations.
The KEPRO's debut, according to industry leaders, is in accordance with the Kenya Plastic Action Plan's promises to enable a circular economy for the ecologically sustainable use and recycling of plastics in Kenya.
KEPRO's chairwoman, Priyen Tanna, stated that his organisation will play a significant role in pioneering the country's transition to a circular economy by recycling garbage generated by companies.
Following the launch of a Strategic Business Plan for the formation of a Plastic Producer Responsibility Organization in the country last year, KEPRO was launched this year.
The strategy outlined KAM's priorities in the waste value chain as well as critical actions for achieving Kenya's clean-up goals.