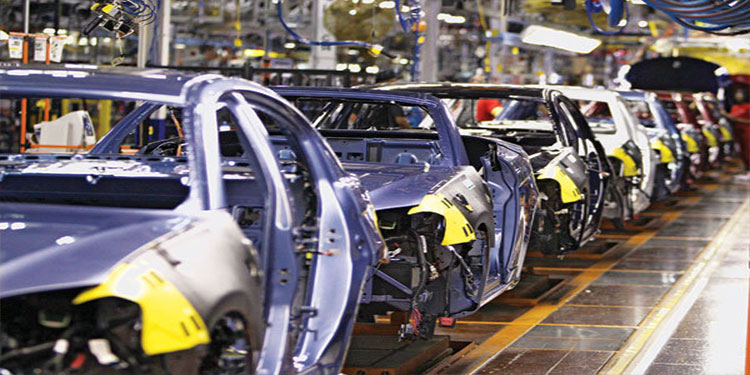 Following the relocation of majority of the European auto industry's manufacturing to Eastern Europe, some feel the next step is Africa, both for production and a rising consumer market.
Morocco is a developing automotive manufacturing centre, whereas South Africa has a long history of automobile production. However, international car manufacturers are also establishing manufacturing operations in Angola, Ethiopia, Ghana, Kenya, Namibia, Nigeria, and Rwanda, while locally owned African producers are embarking on this less-traveled path.
According to the Paris-based International Organization of Motor Vehicle Manufacturers, Africa has more than a billion people, or 17% of the world's population, but accounts for just 1% of vehicles sold globally, compared to China's 30%, Europe's 22%, and North America's 17%. (OICA). Africa has on average 44 vehicles per 1,000 people, compared with the global average of 180 and 800 in the United States, according to consulting firm McKinsey & Company.
Morocco surpassed South Africa as the largest African exporter of passenger vehicles in 2018, with shipments of $10 billion (€8.5 billion) in 2019. The two countries primarily manufacture automobiles for international markets, but they also have sizable local markets. VW, Mercedes-Benz owner Daimler, and BMW are among Africa's largest automobile makers, accounting for more than 90 percent of all passenger vehicles produced and one-third of all cars sold in South Africa in 2019. Meanwhile, over 80% of Morocco's 400,000 automobiles are exported to Europe, with France, Spain, Germany, and Italy being the top destinations.
The Moroccan automobile sector directly employs 220,000 people, the vast majority of whom work for 250 suppliers. Moroccans buy 160,000 new vehicles each year, which is a tiny amount for a country of 36 million people.
Stellantis, which was formed in January 2021 by the merging of Fiat Chrysler and PSA, stated in September that its supermini electric car Opel Rocks-e will be manufactured at the PSA factory in Kenitra, northeast of Rabat, with a capacity of 200,000 vehicles per year. Stellantis, the world's fourth-largest automaker, intends to raise its spending on Moroccan-made parts from €600 million to €3 billion by 2025.