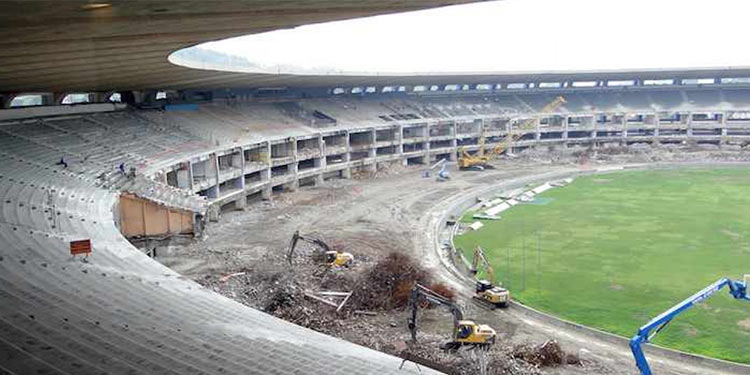 According to Sports Kenya Chairman Charles Waithaka, the stalled Wote Stadium in Makueni County, in Kenya's old Eastern Province, is now projected to be finished in February 2022.
The latter made the announcement while on a courtesy call at Mr. Maalim Mohammed's Makueni County Commissioners boardroom. According to Mr. Waithaka, the USD 3.125M stadium was halted in December of last year (2020) after the contractor Traphes and Nitram Enterprises Limited 'faced challenges in carrying out the works,' leading to the contract termination early this year.
Traphes and Nitram Enterprises Limited had completed approximately 35% of the total work on the Wote Stadium project, according to Mutiso Menezes International, the project's consultant. This included a portion of the perimeter wall, a portion of the tracks, and a portion of the arena and had not begun with the pavilion due to a change in the facility's design.
The newly appointed Kenya Sports chairman stated during a recent meeting at the Makueni County Commissioners boardroom that the stadium pavilion will now be relocated from the western side of the stadium to the eastern side due to ground instability.
In addition, the contractor will sink a borehole to provide irrigation water to irrigate grass at the stadium, with the goal of compacting the running track.
Mr. Waithaka requested that electricity be installed at the stadium so that the contractor could work night and day to make up for a lost time. He also urged the Department of Works to expedite any project approvals and to ensure that the work specifications are followed.
The County Commissioner, on the other hand, stated that he will mobilise a local multi-agency team through the County Development Implementation Committee to monitor the progress of the 20,000-person stadium and ensure that it is completed on time.
He also stated that they would hold weekly meetings to plan the project's delivery using a multi-agency approach.