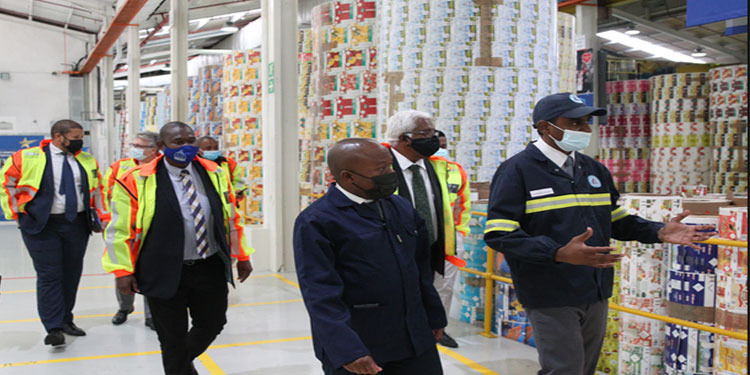 Tetra Pak South Africa, a food packager and processor, is investing R500 million at its Pinetown, KwaZulu-Natal, facility.
The investment will be used to upgrade and expand the plant's capabilities, according to the Swedish company. From the first quarter of 2022, the improvement will take "several years."
Tetra Pak specialises in the manufacturing and packaging of ice cream, cheese, pet food, and fruits and vegetables, as well as liquid food packaging equipment.
Stefan Fageräng, Managing Director of Tetra Pak South Africa explained that the company has considered how the growth plans may promote other short-term jobs, such as those in the local construction industry.
"In addition to benefiting our consumers, renovating our Pinetown plant opens up a slew of opportunities for the surrounding towns." This investment will have a favourable impact on local farming communities, raw material suppliers, and community services."
"We're dedicated to helping to make food systems more secure and sustainable." We seek to solve three critical concerns alongside our customers, partners, NGOs, and the government: access to safe and nutritious food, food and water loss reduction, and developing a sustainable food value chain. This investment, we believe, is a significant step in that direction."
Tetra Pak would also be closer to using sugarcane as a raw material for locally produced bio-based plastics as a result of the investment, he noted.
The update, according to Waqas Ali, Factory Director of Tetra Pak South Africa's Pinetown facility, will allow the company to boost its local content to 80% and speed up deliveries to clients.
The investment, according to Zikalala, would strengthen diplomatic ties between Sweden and South Africa and serve as a springboard for other corporations to invest in the province and local economy.
He claimed the city had pressured the company for several months as part of the province's Economic Recovery and Transformation Plan, and that the expansion would result in the hiring of 20 new technical specialists.