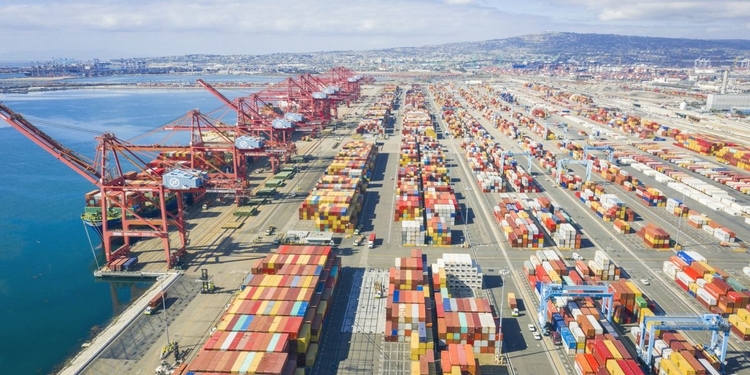 Consul General Anju Ranjan declared at a ceremony to commemorate India's 73rd Republic Day that bilateral trade had surpassed the USD 10 billion target established by the two nations' leaders.
"The trade between India and South Africa has reached a significant milestone. We've reached our 100 percent goal, and our budget has risen from USD 10 billion to USD 11.6 billion ""Ranjan explained."
She stated that this was despite the COVID-19 pandemic's limits in both countries.
"Despite the problems of lockdowns, we were able to organise various commercial activities, sometimes in India and sometimes in South Africa."
"During this period, we hosted several virtual exhibits and buyer-seller meetings in many industries such as ceramics, telecom, agriculture, printing, and textiles to enhance bilateral trade between the two countries," Ranjan added.
"In the interim, we were able to send delegations to India for physical buyer-seller meetings and fairs for food processing and handicrafts," the diplomat said, adding that fresh links were formed through visits to South Africa's various provinces.
"Despite the pandemic, the development in our two countries' trade relations is a welcome step. In the coming months, we want to do a lot more in the areas of spices, IT, telecom, mining, pharmaceuticals, and textiles" "Ranjan explained."
In his keynote presentation, High Commissioner Jaideep Sarkar praised Indian businesses for their contributions to South Africa's economic success.
"I am pleased to report that over 150 Indian firms have invested over USD 10 billion in South Africa, employing over 20,000 South Africans. These businesses contribute important skills, technology, and entrepreneurship to both India and South Africa, resulting in jobs, money, and riches "he stated.
Sarkar also complimented the worldwide Indian diaspora, which he described as a powerful group.
"We are also proud of the Indian diaspora in South Africa, whose storey since 1860 has been one of struggle, sacrifice, and hardship. Its contribution to the anti-apartheid struggle and, later, to the establishment of a free, democratic, and multi-racial South Africa is widely acknowledged "he stated.
"India has always been South Africa's all-weather friend, and Indians and Africans have had historically close ties spanning centuries. We expect the diaspora to strengthen, expand, and enrich these bonds in the coming years "Sarkar continued.
Maropene Ramokgopa, Special Adviser on International Relations to President Cyril Ramaphosa and a former Consul General in India, said the Red Fort Declaration, signed in 1997 by then-South African President Nelson Mandela and then-Indian Prime Minister HD Deve Gowda, paved the way for the two countries' successful trade relations.
"The Red Fort Declaration has greatly aided us in reaching many bilateral trade agreements as well as broad policies that we now share. I don't believe we would be where we are today if it hadn't been for that declaration "She stated.
"From the corporate world to the G20, India and South Africa have been working together to reshape the international agenda," Ramokgopa added.