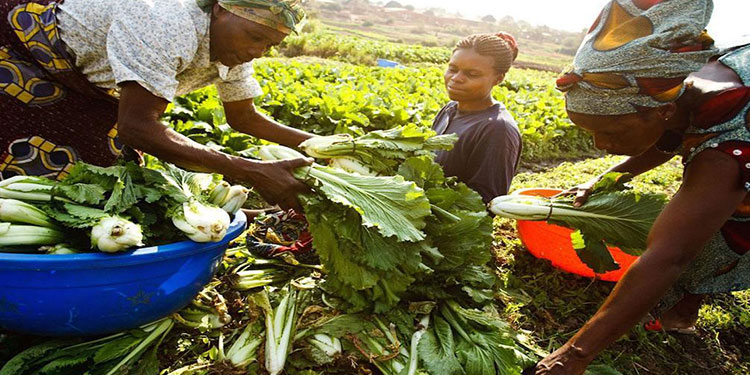 The Development Fund, a Norwegian non-governmental organisation, is contributing C$4.25 million to Canadian Foodgrains Bank for a three-year project in Ethiopia to continue allowing small-scale farmers the option to use conservation agriculture approaches in their operations.
The Norwegian Agency for Development Cooperation (Norad), a directorate of the Norwegian Ministry of Foreign Affairs, is sponsoring this initiative for The Development Fund (DF).
This project builds on the success of the Foodgrains Bank's five-year Scaling Up Conservation Agriculture (SUCA) in East Africa programme, which trained over 30,000 farmers in conservation agricultural methods in Ethiopia, resulting in 98 percent of participating farmers achieving an acceptable level of food security. Members of Norad noted the program's success in garnering engagement with Ethiopian farmers and sought to assist the spread of conservation agriculture in Ethiopia as food security increased among many of the participating SUCA farmers.
According to Ulf Flink, The Development Fund's country director for Ethiopia and Somalia, the Foodgrains Bank's work complements The Development Fund's commitment to improving the lives and livelihoods of rural communities across Ethiopia, particularly in the areas of climate smart agriculture and food security.
"We are excited to get into a cooperation with the Canadian Foodgrains Bank and its members and partners in Ethiopia since it relates to scaling up conservation agriculture methods and expertise," Flink says. "This is significant in Ethiopia, and it is also promising that this effort is strongly aligned with key government strategic priorities — a requirement for guaranteeing long-term initiatives in the field."
The SUCA initiative was supported in part by the Canadian Foodgrains Bank and the Government of Canada. The same Foodgrains Bank members will be in charge of implementing this new scheme. Tearfund Canada, their partner Terepeza Development Association, and member Mennonite Central Committee Canada, as well as their partners Migbare Senay Children and Family Support Organization and FH Ethiopia, will continue to build on their knowledge to expand their offers to new communities.
"We're thrilled that this work is continuing, and we're even more thrilled that officials in Norway recognised the effectiveness of our prior initiative," executive director Andy Harrington says. "Because of the strength of our members and their locally-based partners, each community has adapted the methods to best suit the location – which has made such a difference in engaging local farmers and helping them raise enough food for their family, as well as building viable businesses."