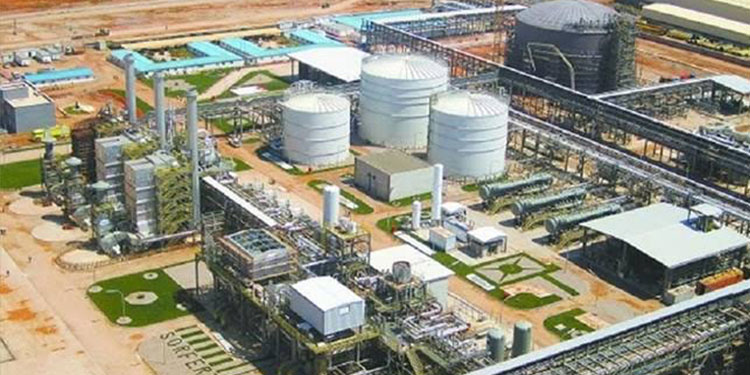 Nigerian President Muhammadu Buhari recently inaugurated a $2.5 billion fertiliser factory, with the goal of contributing to the global supply.
The Nigerian leader declared during the inauguration of the Dangote Fertilizer Plant in the commercial city of Lagos that the plant's production will benefit the country "extensively."
With the global fertiliser market thrown for a loop, Nigerian Central Bank Governor Godwin Emefiele said the plant's opening is appropriate since it "has assisted Nigeria in solving a recurrent fertiliser problem."
Agriculture is crucial to Nigeria's economy, accounting for 25.8% of the country's 173 billion dollar GDP in 2021. Farmers, on the other hand, are sometimes hampered by limited supplies of fertiliser and improved seedlings.
Nigeria expects "a boom" as a result of the new fertiliser factory, which has a capacity of 3 million metric tonnes per year, according to Buhari. "Fertilizer is now readily available in greater amounts and better quality," Muhammadu Buhari said.
"We anticipate the emergence of a new breed of agropreneurs who will add value to farming and make the country food self-sufficient," he said, encouraging many Nigerians to "now take up agriculture as a business."
Fertilizer produced at the factory in a Lagos industrial zone would be shipped to a number of nations, including the United States, Brazil, India, and Mexico, according to Aliko Dangote, Africa's richest man and plant owner.
"With surplus capacity to export to other African markets and the rest of the world, the new factory would make Nigeria self-sufficient in fertiliser manufacturing," Dangote added.
"Our goal is to ensure better agricultural output by making fertiliser available in sufficient quantity and quality for our teeming farmers," Dangote stated of the fertiliser plant's activities.