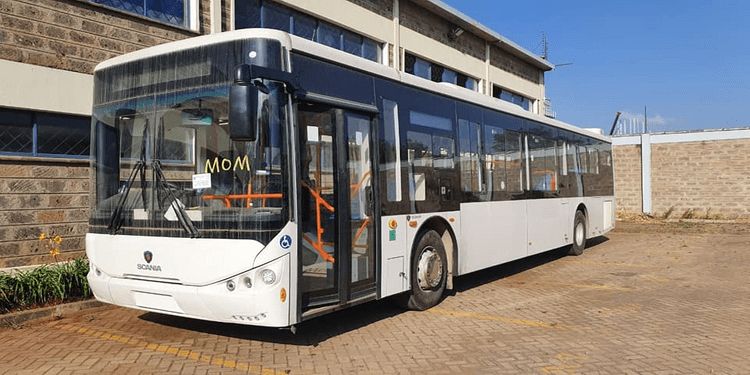 Bus Rapid Transit (BRT) will be introduced on Thika Road as a trial run, according to the Neo Kenya bus firm, which operates the Kenya Mpya fleet of buses.
The transportation company said in a statement that it had teamed up with Swedish bus maker Scania to introduce the vehicles this weekend.
It further stated that it will provide free rides to commuters using Thika Road during the test run, asking people to keep an eye out for the buses at various termini.
"We are pleased to announce that this is in keeping with our plan to be a part of Kenya's transportation future." This weekend, we will be collaborating with Scania to test BRT buses.
The news came only hours after a group of Kenyans claimed to have seen a bus driving in the allocated lane on the superhighway.
Charles Hinga, Principal Secretary for Housing and Urban Development, said on February 10 that the Thika Road stretch will be built in stages beginning in July 2022.
Hinga said that the state intended to build a new terminal at Kasarani where private automobile owners would park their vehicles and use the BRT to the Nairobi Central Business District (CBD) in order to relieve traffic congestion on the city's highways.
"The individuals clogging the highways are not Matatus. Matatus clog the roads due to their behaviour, yet it is private automobiles that clog the roads due to their overabundance.
Initially intended primarily for electric buses, the government revealed plans to include hybrid and biodiesel-powered cars in an effort to shift toward green energy and climate protection.
As a result, the Nairobi Metropolitan Area Transport Authority (NaMATA) announced that the procurement of electric and fuel buses for the BRT had begun. The company sought submissions from automakers to furnish the high-capacity buses.
The government announced in March that it will build a 12-kilometer BRT system connecting Eastlands and Upper Hill for Ksh37.6 billion to relieve traffic congestion on the area's routes.