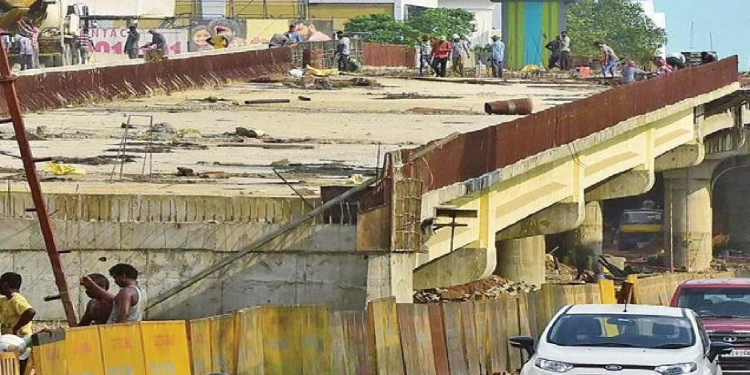 The Small and Medium Enterprise Authority (SMEA) has gifted Jua Kali artisans in Saboti Sub County with infrastructural projects and programmes valued at Sh 8million.
SMEA Director Engineer Karani Njeru made the revelation in Kitale town where he presided over a handing ceremony for some of the fully constructed workshops and shed to 200 Kitale Lower Jua kali Association on 18th June 2022.
In his speech, Njeru noted that besides installation of the workshops and sheds, the authority had also distributed machines of various types to the artisans as well as conducted several capacity building trainings for them.
He disclosed the authority was running the Constituency Industrial Development Centres (CIDC) programme within three Sub Counties of Trans Nzoia County, namely Saboti, Cheregany and Kwanza.
According to the director, since the national government rolled out the CIDC programme 3 years ago, the National Treasury has allocated a total of Sh1.2 billion towards the Jua kali sector that contributes about 25 % of the country's Gross Domestic Product (GDP).
"One of the main objectives of the initiative was to ensure our Jua kali artisans manufactured quality products capable of earning the country foreign exchange through the export market," remarked Njeru, adding a total of 160 CIDC have been set across the country.
"The CIDC programme was installing necessary infrastructure, conducting relevant skills based trainings aimed at enlightening the artisans on how to produce quality and standard items as well as donating equipment," he added.
Some of the equipment donated to the Kitale Lower Jua Kali Association included Universal Vehicle Diagnostic Kit, wielding machine, oxy-acetrine welding set, a woodwork router and a complete mechanical tool kit.
Others were 6 inch Bench Vice, grinders and assorted consumables.
SMEA Head of Manufacturing and Agribusiness Tabitha Gicheru encouraged women to join the sector in order to increase their sources of income, adding that the sector had a lot of untapped job creation opportunities.
Speaking at the event, Kitale Jua Kali Association Chairperson Peter Sifuna lauded the authority for the initiative and at the same time challenged the county government to emulate such to enable the sector help spur economic growth and development of the region.