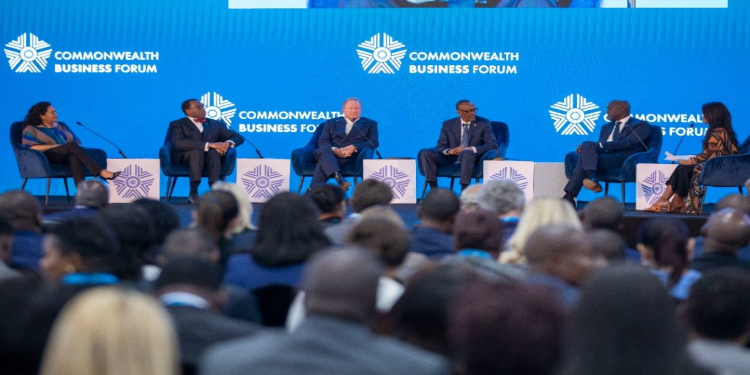 The Kigali International Finance Centre, mining, manufacturing, digital innovations in a wide range of sectors, as well as education, are some of the areas where Rwanda is showcasing abundance of investment opportunities during the Commonwealth Business Forum in Kigali.
Rwanda Development Board (RDB) CEO Clare Akamanzi on June 23, told The New Times that government wants companies to come and invest in all these areas.
She said: "The key investment opportunities that we are showcasing here during the Commonwealth Business Forum are, one is the Kigali International Finance Centre. We want companies to come and invest in it. We are also showcasing mining; and digital innovations that can be done in Rwanda or are already being done in Rwanda."
"We are also promoting manufacturing and agro processing as a key investment opportunity; solutions in innovations in health; as well as opportunities I'm education."
Below, The New Times breaks down the key investment opportunities in the country.
Rwanda is using the Commonwealth Business Forum (CBF) to promote the Kigali International Financial Centre (KIFC) to the world. The membership of KIFC grew this week as continental finance players expressed interest in setting up operations in the regional financial hub.
Manufacturing
The country's manufacturing industry is growing, currently contributing about 17% to the country's GDP. The sector is characterized by gradual diversification from basic manufacturing to more value-adding activities. The sector presents huge investment opportunities in glass manufacturing, e-mobility, as well as manufacturing of electronic products, packaging materials, wood products, textiles and garments presents.
In glass manufacturing, for example, the objective is to invest in glass manufacturing by making use of the high-quality sand resources available in Rwanda to develop both a flat and a container glass factory for the domestic and regional market.
Under e-mobility, there is growing demand for motorbikes, cars and commercial vehicles and proximity market of 60 million people and more than one million vehicles. The EAC has more than 180 million people with $3 billion vehicles market