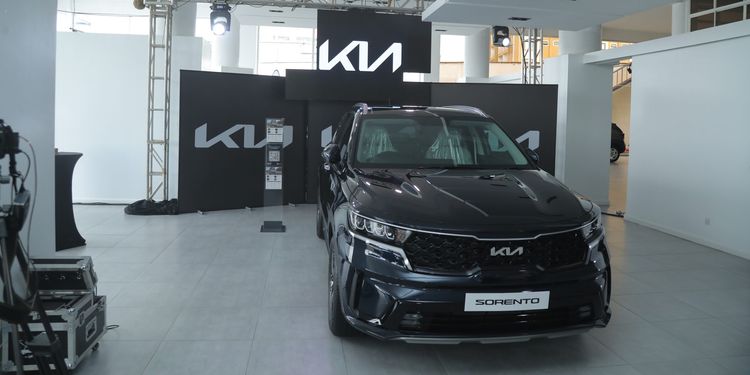 The whole new KIA Sonet, Seltos, Sportage, and Sorento vehicles are now available in Kenya thanks to Caetano Kenya. Hyundai and Renault, among other automakers, have Caetano as their only distributor in Kenya.
The KIA Sportage offers enough of room and a contemporary suite of high-tech amenities that appeal to the interests and needs of seasoned drivers and passengers. It is as functional as it is alluring.
The new generation midsize SUV platform from Kia is initially used in the KIA Sorento. The Sorento has a bigger body that can accommodate 7 passengers comfortably, allowing drivers to optimise freight and luggage capacity.
The Kia Seltos elevates the worldwide small SUV sector with refinement, cutting-edge technology, and safety features. It is distinguished by design elements that give it an aura of subtle sportiness.
The KIA Sonet is intended to be daring and memorable. It has essential elements that set it apart from the competition in the small SUV sector.
Mr. George Makateto, Director of the State Department for Industrialization said, "This year, after a long period, the Cabinet Secretary approved what is known as the National Automotive Policy and submitted it to parliament. The policy will aid in promoting investment in the country's automotive sector, and this launch comes clearly within the scope of the policy."
"Another issue that the government is looking into is sustainability in this industry. We hope that the country's use of electric vehicles would rise. I know that Salvador Caetano sells certain electric vehicles under their names, and we hope that they would think about using locally made ones in the future," he continued.
Mr Pedro Campos, Managing Director of Caetano Kenya, stated, "Caetano Kenya is very thrilled to join KIA to its family of brands. KIA is presently the fourth largest brand in Africa and the Middle East, and it is rapidly rising. KIA is anticipated to sell over 50,000 new vehicles in Africa this year alone."
"At launch, we presented four models, but we intend to go even farther by offering a more diverse choice of goods that may meet everyone's mobility demands. The Salvador Caetano Group arrived in Kenya in 2014 with the intention of becoming a big participant in the automobile business," he continued.
By expanding its current network of workshops, Caetano Express, which is currently present in 23 sites across 8 Kenyan cities, Caetano Kenya is strengthening its position in the aftersales market. Through its Caetano Express network, Caetano will offer the KIA brand's after-sales services to consumers across the nation. Every KIA vehicle will have a 5-year warranty or 100,000 Km.
The occasion also marked the official opening of the new KIA Showroom in Nairobi, which is located at the Crater Automobile Premises on Mombasa Road.