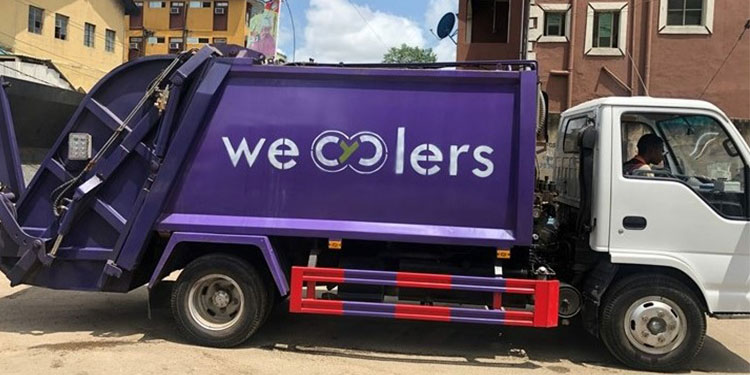 Following a fruitful trial phase in Nigeria and the start of an 18-month relationship with WasteAid, materials science company Dow has announced the extension of its "Project REFLEX" programme in Egypt and Guinea.
Project REFLEX intends to promote the recycling of flexible packaging in Africa in order to create a market for recycled materials, thereby alleviating the waste problem on the continent and giving local communities employment possibilities.
The programme collects and recycles single-use plastic water sachets for use in new packaging applications. According to Dow, almost 70% of Nigerians depend on the sachets to meet their daily water demands since they lack access to potable water.
In collaboration with the trash management company RecyclePoints, the pilot initiative in Nigeria used kiosks, a phone app, and garbage pickers to collect the water sachets.
The kiosks serve as a "bring-back focal point for the community to return rubbish in exchange for groceries, mobile phone credits, cash and other essential products," according to Dow in a statement to Resource. Through the app, coordination between pickup locations was possible.
The first few batches of the post-consumer recyclate (PCR) produced as part of the pilot project were collected and shipped to Dow's "Pack Studios" in Tarragona, Spain, where they underwent testing and analysis. The business claimed that, working with Omnik, it can improve the recyclates' characteristics so they can effectively be used again.
In order to build long-term infrastructure for recovering plastic garbage, Omnik has funded a "stationary buy-back centre" at the Lagos State Ministry of Environment, run by RecyclePoints.
A "large brand owner" is presently testing the PCR developed in the pilot for usage in applications involving non-food packaging. In the event of success, according to Dow, this will provide as a "living example of a closed-loop system for plastics in Africa and further illustrate the commercial potential of PCR materials from flexible packaging waste."
To divert 10,000 Metric Tons (MT) of flexible packaging waste from landfills or the environment by 2025 is Dow's goal for Project REFLEX. The project has so far diverted 520 MTs of flexible packaging trash into new applications and mechanical recycling streams.
Additionally, Dow intends to establish an employment programme, providing chances for work to more than 50,000 waste collectors in Nigeria, Egypt, and Guinea, in collaboration with the waste management business Wecyclers.
Wecyclers operates on a platform that offers incentives for recycling and offers recycling services in densely populated metropolitan neighbourhoods. According to Dow, this encourages individuals in "low-income communities" to create value out of their garbage.
Local waste collectors transport recyclable materials from homes to collection, sorting, and packaging sites around Lagos using cargo bikes known as "wecycles." Members of the service trade points, calculated per kilogramme of recycled garbage, for necessities like food and household goods.
Wecyclers' expansion throughout Lagos has resulted in the incorporation of motorised tricycles, vans, and trucks, increasing the supply of recyclable materials to manufacturers, who then use those materials to create new products like tissue paper, bedding filler, sturdy plastic furniture, aluminium sheets, and nylon bags.
"At Dow, we realise that establishing a closed-loop system for trash is a vital aspect of managing the plastics waste challenge," said Sami Mainich, Regional Director Dow North & West Africa.
"By supporting creative local businesses to scale solutions that benefit the environment and local communities, we believe we are best positioned to help accelerate the pace of change in developing countries like Africa. We do this by utilising our expertise in materials science and technological capabilities.
In terms of flexible packaging applications, "The Project REFLEX project is a perfect illustration of how this can take shape and evolve sustainably."