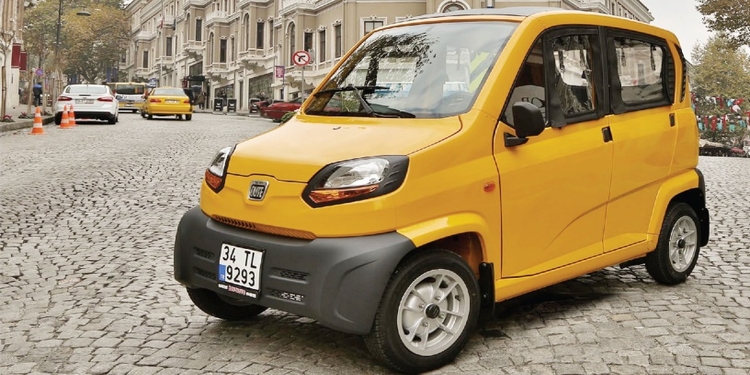 In order to address the nation's transportation challenges, Vasco Technology Solutions Limited, also known as Africar, and the National Automotive Design and Development Council (NADDC) have launched a new ride-hailing service.
According to reports, the Minister of Trade and Industry, Otunba Niyi Adebayo, has unveiled no fewer than 115 mini-cars made in Nigeria.
A platform called Africar, which is part of the Stallion Group conglomerate, has the ability to completely change the transportation sector by offering both affordable trips and employment opportunities.
The introduction of the mini-cars, which meet international standards, is thus a step in the right direction, according to Jelani Aliyu, Director General of the NADDC.
He claims that the recently implemented mode of transportation will improve everyone's basic mobility, including that of visitors, and make it easier for employees, students, and communities to travel from different suburban locations into the city centre.
He continued, NADDC continues to promote some of the most cutting-edge technology being developed in addition to its continuous commitment to support local automotive manufacture.
Sahil Vaswani, the CEO of Africar, who also spoke, claimed that all the vehicles utilised for the project were built at the Von Plant of Stallion Group in Lagos.
He continued by saying that the Bajaj Qute automobiles were specifically created by the firm and NADDC for the new ride-hailing cab for Nigeria and would be expanded to other states.
"This car is environmentally benign, with 50% fewer carbon emissions than the ordinary car", he claimed. It was built in Nigeria by Nigerians.