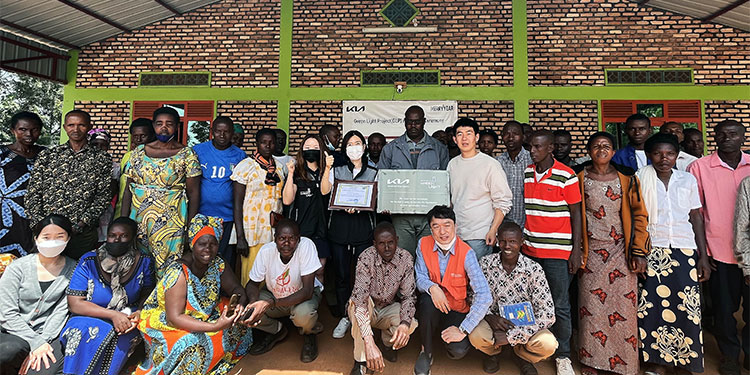 2,000 farmers in the Rwandan village of Gahengeri, located 39 kilometres from the capital Kigali, will increase their yields as a result of a new sustainable agriculture training facility. The facility is a component of the Green Light initiative of South Korean automaker Hyuandai Motor Group's affiliate, KIA, which makes vehicles.
The South Korean automaker KIA is intensifying its efforts in Rwanda to uphold environmental responsibility. The South Korean company Hyuandai Motor's affiliate is establishing a sustainable agriculture training facility in Gahengeri in the Rwamagana district as part of its Green Light project.
The facility, which has been turned over to the Rwandan government, will provide 2,000 farmers with tools for managing irrigation systems, drying facilities, and storage facilities. The effort will also offer farm machinery leasing and incubation programmes for local farmers in terms of harvesting and sales options, according to the company run by Jung-Yung Choi.
According to local farmer Cleophas Rugwizangoga, "We used to harvest one tonne per hectare, but today we are receiving more than four tonnes per hectare, giving us optimism that we want to attain 10 tonnes per hectare in the future."
The Green Light project, started by KIA in 2017, has already been put into practise in a number of East African nations, including Tanzania, Malawi, Mozambique, Ethiopia, Kenya, and Uganda. The plan will come to a close in 2023 with an investment in Ghana's sustainable transportation.