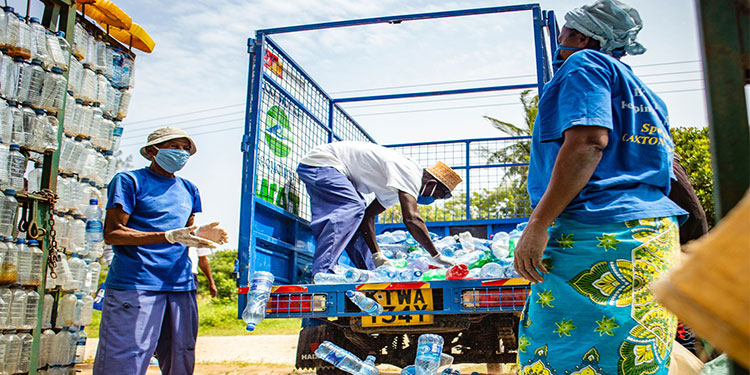 For the purpose of reducing plastic pollution in Kenya, ClimeCo has teamed up with the Greek organisation Enaleia. The two businesses signed a collaboration deal in September of this year. According to the terms of the contract, the US corporation ClimeCo will contribute money to Enaleia's brand-new cleanup initiative.
The ongoing project helps Kenyan fisherman by giving them the tools they need to gather used nets, equipment, and marine debris. According to Lefteris Arapakis, co-founder and director of Enaleia, "Given that around 20% of ocean plastic is lost fishing gear, by empowering fishing communities at this scale, we can not only clean up considerable amounts of plastic, but also prevent additional plastic contamination of the oceans."
More than 350 fishermen in Kwale County, Kenya, have already benefited from the programme. The non-profit organisation predicts that this number will reach 800 in the upcoming months. According to ClimeCo, "the material collected is sent to the Kwale recycling centre, where it is converted into useable materials and products."
The Verra registry, a platform that keeps track of all projects (listed and registered) and plastic credits given as part of a plastic programme, also creates plastic credits as part of Enaleia's project that may be accessed through it. Each plastic credit, which can be used in ESG (environment, social, and governance), CSR (corporate social responsibility), and corporate sustainability programmes, represents the collection or recycling of one tonne of plastic.
Thus, with the help of ClimeCo's funding and the sale of the credits, Enaleia will be able to collect between 1,000 and 3,000 tonnes of plastic debris annually from Kenya's coastline. This will aid in lowering marine pollution, which will benefit fisheries and aquatic biodiversity.