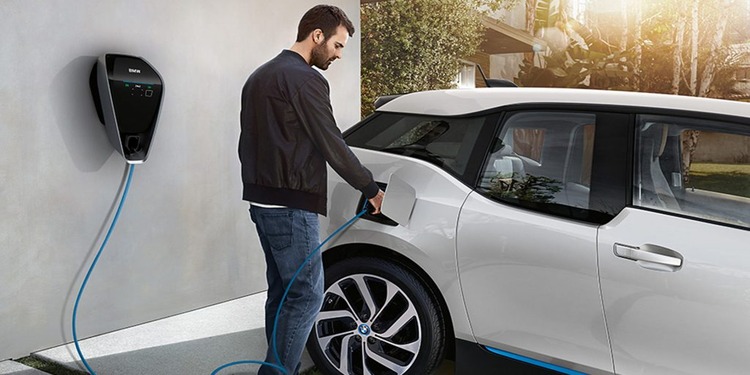 The Liberation Road TotalEnergies Service Station in Accra is now home to Ghana's first Electric Vehicle charging station, which was inaugurated by TotalEnergies Marketing Ghana PLC. This is a component of the country's attempts to increase the adoption and demand of electric mobility.
In his speech, Mr. Olufemi Babajide, Managing Director of TotalEnergies Marketing Ghana PLC, stated that the EV charging facility is the first in West Africa and makes a significant contribution to the automobile industry. He claims that the goal is to accomplish the target of Net Zero by 2050 by lowering carbon pollution in order to lessen the carbon emissions and support the Paris Climate Ambition.
Mr. Jean Philippe Torres, senior vice president of TotalEnergies Marketing and Services Africa, stressed the company's objectives to assist nations dedicated to the creation of electric charging stations.
The need to promote new forms of mobility is felt across the entire continent, he said. Today, TotalEnergies goal is to aid in the growth of electric charging stations in nations that have a pro-electric transportation stance. TotalEnergies will support all nations in the installation of suitable infrastructure. Because to our extensive network of service stations across the territory and our reliance on reliable partnerships, we are able to respond on a case-by-case basis.
The creation of an EV charging station in Ghana, he continued, is a concrete illustration of TotalEnergies desire to play a leading role in the energy transition and serve as its customers go to partner for achieving climate goals.
Additionally, Mr. Olufemi Babajide disclosed that the company had added a new service by offering free Wi-Fi at a few certain TotalEnergies Service Stations. According to him, the service gives users access to safe and legal internet connection at the gas station with the intention of improving the customer experience.
Mr. Philippe Ebanga, Executive Vice President of TotalEnergies Marketing and Services – West Africa, was additionally present for the commissioning. In his speech, Mr. Ebanga added, Solarization of the retail network, one of many strategies the company has adopted, is in addition to e-mobility. To date, solarization has been installed in seventy-four service stations, with many more expected by the end of the year 2022. This is consistent with the company's goal to cut emissions and become carbon free across all of its global activities by 2050.
Speaking on behalf of of the Energy Minister, a member from the Ministry of Energy named Mr. Solomon Adjetey applauded TotalEnergies for setting up these charging units and noted that statistics show that there are currently over 1000 electric vehicles in Ghana, and the implementation of these charging units at TotalEnergies service stations is an excellent step forward.