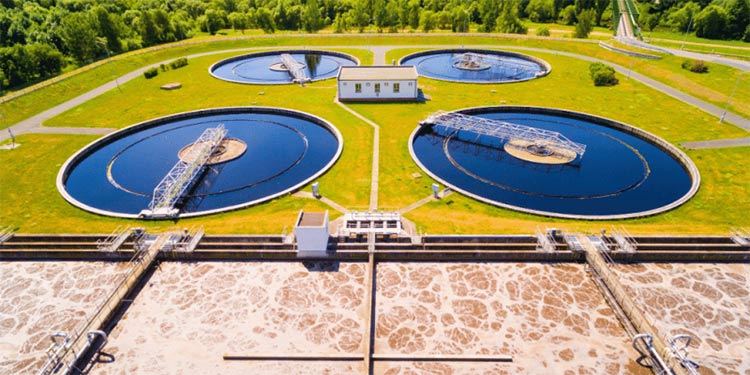 IAV Hassan II in Morocco will Process its Sewage to Irrigate Gardens.
A new wastewater treatment facility is being built by the Moroccan government. Water for watering green spaces will be produced by the plant being built at the Hassan II Agronomic and Veterinary Institute (IAV) in Rabat, the capital of Morocco.
The Institut Agronomique et vétérinaire (IAV) Hassan II in Morocco is resorting to the reusing of treated wastewater in the midst of Morocco's water crisis. The construction of a wastewater treatment plant at the IAV Hassan II in the Moroccan capital Rabat has just begun under the direction of Mohamed Sadiki, Minister of Agriculture, Maritime Fishing, Rural Development, and Water and Forests. This occurred outside of the ceremony kicking off the 2022–2023 academic year for students enrolled in the first year of preparation for higher education in agriculture (APESA). The 12 hectares of IAV Hassan II's green spaces will be watered using the previously treated wastewater.
Throughout addition to enhancing sanitation, the project will increase the IAV Hassan II's water supply autonomy at a time when drought-caused water stress is present in Morocco. According to the Moroccan Ministry of Agriculture, a drop in rainfall (-11%) and an increase in temperature (+1.3°C) will cause the climate phenomena to gradually worsen throughout the Kingdom of Morocco until 2050.
According to a collaboration agreement signed on the margins of the start of the building work on the treatment plant, the Moroccan government and the IAV Hassan II will jointly finance the project. The project is anticipated to cost 10.2 million Moroccan dirhams, or 948,000 euros.
A laboratory for initial and ongoing training, research-innovation-development on effluent treatment procedures, will be constructed close to the wastewater treatment facility. The platform will also serve as a testing ground for the many parties involved in Morocco's water and sanitation problems.