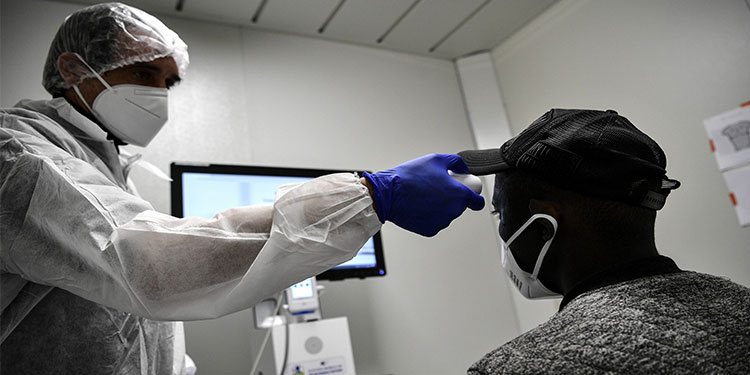 The vibrant life sciences and healthcare sector in Northern Ireland, which currently includes more than 250 Life & Health Sciences enterprises that export globally, continues to receive support from Invest Northern Ireland (Invest NI), the region's economic development organisation.
Numerous of these homegrown companies now serve over 140 nations with cutting-edge research, goods, and services. Expertise spans the pharmaceutical industry, which has achieved enormous achievements in cancer, cardiovascular disease, and cystic fibrosis biomedical research, to precision medicine skills, which reduce timelines and resource requirements.
Along with these skills, Northern Ireland specialises in next-generation data analytics, which aids clinical trials and the creation of quick molecular diagnostic tests. This is supported by 17 specialised life sciences research facilities, with Northern Ireland frequently ranking among the UK's top 10 bioscience research hubs.
Invest NI prioritises assisting these enterprises with their worldwide expansion plans, and Africa in particular offers great potential for these companies. For instance, it is predicted that the African healthcare industry would reach a value of $259 billion by 2030, driven by factors such as population growth, shifting disease burdens, and the need to close the access-demand gap for high-quality healthcare. Pharmaceuticals and medical devices, diagnostics, and digital health solutions, along with hospital management systems, skills development, and training, are some of the key growing industries that align with Northern Ireland's sectoral expertise.
A wide variety of Northern Ireland-based life sciences and healthcare businesses are engaged throughout the African healthcare market as evidence of this need. These include companies in the technological sector, such as Blue Zinc, which offers Smart Software for the healthcare sector and PillpacPlus, which offers medication management solutions. On the front of medical equipment, businesses like HeartSine are selling their sophisticated Automated External Defibrillators, and TriMedika has successfully created a no-contact, affordable thermometer called TRITEMP. These are just a few instances of how Northern Ireland's knowledge is being used to excellent effect in the developing healthcare sector in Africa.