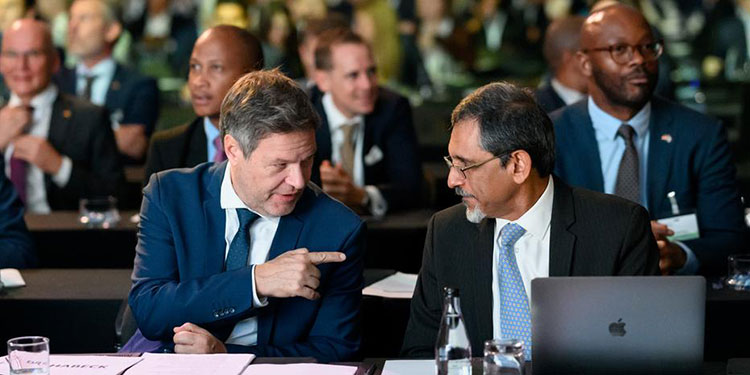 The two-day business summit between Germany and Africa was officially launched in Johannesburg by German Economy Minister Robert Habeck.
In order to attract greater German investment in places like southern Africa, the government will offer additional advantages for investment, according to Habeck.
German businesses made about $1.6 billion (€1.68 billion) in investments in Africa in 2021, according to Habeck, which was "encouraging but still far from enough."
Business and political elites from Germany and Africa meet at the conference, which alternates between various African nations every two years. It is the largest business gathering in Germany.
Habeck had proposed a "restart" and a fresh strategy for relations between Germany, Europe, and Africa the day before the summit officially began. The minister of the economy is visiting South Africa and Namibia for five days.
Ebrahim Patel, the minister of commerce for South Africa, emphasised how collaborations with other nations are becoming more and more important for a country's growth and success. He claimed that while he saw a chance to expand trade between Germany and Africa, much more work remained to be done.
"With deepening manufacturing exports to Germany, there has been some progress, and we can build on the accomplishments and be more ambitious," he said during the meeting.
Adrian Kriesch, a correspondent for DW, said it was encouraging to see so many German businessmen in Johannesburg. Their interest in African countries other than South Africa, which receives the majority of Germany's direct foreign investment, was also positive.
"If German companies are willing to take greater chances and take advantage of the potential Africa offers, it is good for both sides," he said.