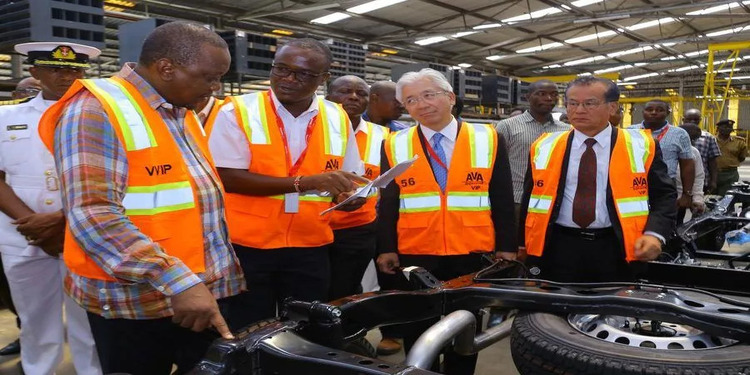 BasiGo announced a three-year agreement with Associated Vehicle Assemblers (AVA) in Mombasa to construct the first 1,000 electric buses in Kenya. This new collaboration will build on the initial agreement, in which AVA successfully completed the final assembly of fifteen 25-seater electric buses, which were shipped in partially assembled by BasiGo and are now set to begin operations with Nairobi matatu operators in the coming months, in January 2023.
BasiGo and AVA intend to produce over 1,000 electric buses over the next three years, producing over 300 new manufacturing employment and an additional 300 jobs in the charging, maintenance, and finance ecosystems necessary to keep electric buses running.
BasiGo makes electric buses accessible to operators by using a novel financing strategy known as "Pay-As-You-Drive," which reduces the initial cost of its electric buses to that of diesel buses.
AVA has been East Africa's largest multi-brand car assembler since 1975, with a great automotive technical pedigree. The firm, based in Mombasa, Kenya, is one of the world's most versatile vehicle assembly companies, including vehicle body building, boat building, supply chain solutions, and speciality vehicle transformation.
"BasiGo is committed to delivering electric buses that are 100% manufactured in Kenya. We are thrilled to be collaborating with AVA, the country's premier producer of commercial vehicles, who has extensive experience in assembly in the country. We am confident that this collaboration will establish Kenya as a leader in the production of contemporary electric cars," stated BasiGo CEO Jit Bhattacharya of the collaboration.
BasiGo's Chief Revenue Officer Moses Nderitu added,"With AVA's decades of experience and certified production procedures, we will supply high-quality electric buses to PSV operators in the region. Together, BasiGo and AVA are establishing Kenya as a pioneer in the production of cutting-edge electric cars, a market that is expected to develop quickly in the next years."
"BasiGo's novel Pay-As-You-Drive concept lowers the hurdles to entry for bus operators looking to purchase brand new electric buses, as well as their operating and maintenance costs. This is a fantastic approach that I want to see scaled up and used in additional African nations in the near future. BasiGo is redefining the electric mobility market, and I am excited to see it expand its operations even further in order to offer the future of clean, electric public transportation to Sub-Saharan Africa," he further added.