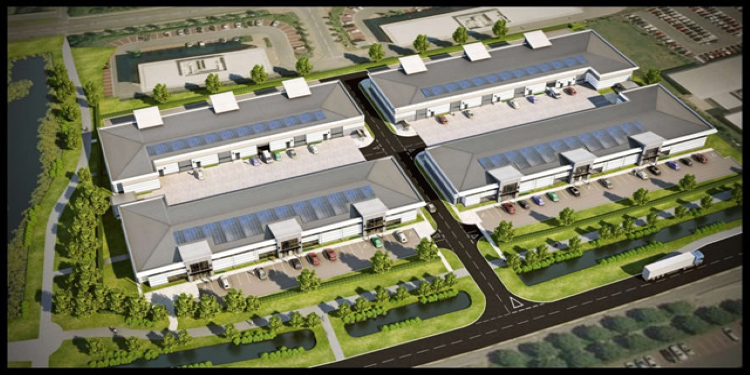 The Government through the Ministry of Trade and Industry has embarked on an elaborate process with a view to establish an Industrial Park in Busia County.
Speaking to the press during a visit to the proposed site at Nasewa grounds, the Acting General Manager at Export Processing Zone Authority (EPZA), Alice Atogo said the initiative was part of the presidential directive to the Ministry to undertake the spread of EPZ program to different parts of the country.
"6 counties have already been identified including Busia, Nakuru, Murang'a, Kakamega and Kirinyaga," she said.
Atogo explained that the initiative will help in creating employment opportunities, increase value addition on products.
"We are not only going to create employment for those who will be working at the facility but local farmers and their employees," she said, adding that this will help increase the level of income within the locality.
She stated that the processing zone will engage in fish, coconut, fruits, cassava, simsim, sunflower, groundnuts, bee farming, cotton and minerals.
Engineer Alex Mumbo from Technical University of Kenya, said they had visited the site to assess its suitability for the purpose that had been proposed.
"We hope that in collaboration with the County government, these objectives will be merged in line with the expectations of the community so that the 2 governments achieve their objectives," he said.
He stated that land is suitable and there was a need to carry out proper survey and feasibility studies to establish the kind of infrastructure to be established at the place.
"We are looking at a facility that will serve this region for the next 50 to 60 years," he said, adding that the government will take advantage of the 850 acres to set up infrastructure that will serve the locals.
The official explained that an EPZ will make use of local raw materials, process the materials into final or semi-finished products for export purposes.
He assured a section of the local residents who have been using the land parcel temporarily for farming that they will be issued with notices before the beginning of the construction works.
The local residents welcomed the move, requesting the government to establish an airstrip alongside the EPZ facility.