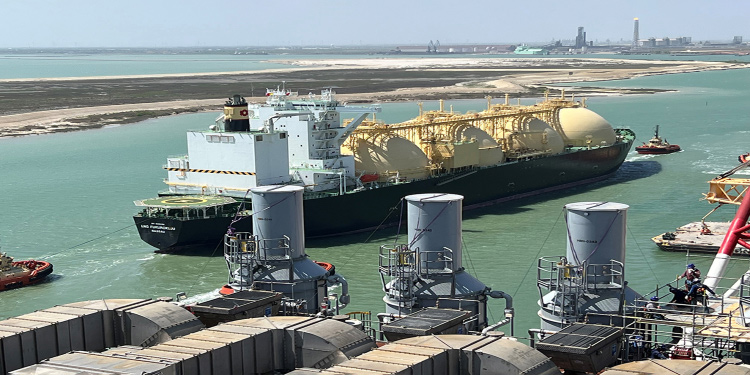 Equinor, Shell and Exxon Mobil have agreed to a deal with the government of Tanzania that will result in the country's 1st LNG export terminal. The deal includes Tanzania's agreement to provide a regulatory framework and a production-sharing agreement and is subject to legal reviews and quality assurance before an expected signing in the coming weeks.
The agreement is another crucial step forward for the long-delayed project to develop Tanzania's vast, remote offshore natural gas reserves. Delays in the project were due in part to outstanding regulatory issues.
"It paves the way for the series of milestones that need to follow to realize this fantastic LNG opportunity for the country and the world," Equinor's Tanzania Country Manager Unni Fjaer said in a statement to Reuters.
The producer trio expects the price tag for the export terminal project to be in the tens of billions of dollars. The deal also involves land use and security.
"We are happy it is a big step towards the implementation of the project although we have a lot to do. If everything goes well as planned, I am confident that the final investment decision will be reached in 2025," Sangweni said.
Shell's Tanzania and Country Chair Jared Kuehl said in a LinkedIn post that the agreement is "a significant milestone on the long path to realizing such a major project like Tanzania LNG, with the next steps involving a period of time of detailed engineering design work."
Equinor and Shell are joint operators of the development while ExxonMobil, Pavilion Energy, Medco Energi, and Tanzania's national oil company TPDC are partners.
Shell operates Blocks 1 and 4 offshore Tanzania, which are estimated to hold 16 Tcf in recoverable natural gas.
Norway's Equinor operates Block 2, in which ExxonMobil holds a stake and which is estimated to hold more than 20 Tcf of natural gas.
In June 2022, the parties signed a framework agreement aimed at bringing closer the start of the project's construction. The government said then it aimed to reach a final investment decision in 2025 for the facility. It added that a 4- to 5-year-construction period would place the 1st LNG cargos from the new plant sometime around 2029 or 2030.
The plant will be built near the southern coastal town of Lindi, Tanzania. It will be linked via a 100-km subsea pipeline to the deepwater gas discoveries off Tanzania's southern coast and have a 30-year life span.
As of June 2022, the Tanzania government believed the country's recoverable natural gas reserves were approaching 58 Tcf.