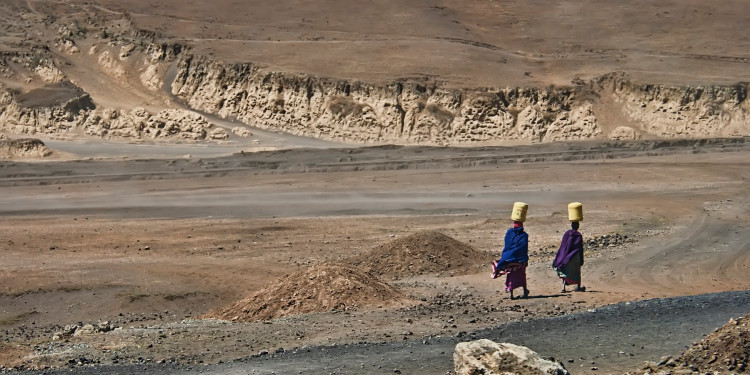 The Tanzanian Government Plans on Focusing on Strategic Initiatives That Will Minimise Water Shortages and Increase the Availability Throughout the Entire Country. Water Minister Jumaa Aweso Said Yesterday That the Government Strives to Construct 27 Medium-sized Dams, Rehabilitate Others, and Carry Out an in-depth Assessment of Existing Storage Facilities. He Has Requested Parliament to Allocate Sh756.2 Billion for His Docket for the 2023/23 Fiscal Year. In Addition, the Government Plans to Execute Out 244 Urban and 1,546 Rural Water Projects in the Financial Year 2023–2024, According to Him.
Mr. Aweso Continued by Saying That the Ministry Would Finish Reviewing the National Water Policy From 2002, Start Creating a National Water Master Plan, and Develop Rules and Other Guidelines to Ensure That Water Laws Are Correctly Implemented and That Electronic Systems Are Upgraded to Boost Efficiency in the Water Sector. He Informed the House of Representative That Tanzania's Mainland Population of 59.8 Million Residents Had an Average Annual Availability of Water of Approximately 2,105 Cubic Metres, Beyond the Worldwide Minimum Demand of 1,700 Cubic Metres. This, However, is Anticipated to Fall to 883 Cubic Metres by 2035 as a Result of an Increase in Population.
According to Mr. Aweso, the Ministry's Plans for 2023–2024 Would Engage a Range of Stakeholders, Such as Lawmakers and Local Government Officials, in an Effort to Figure Out Which Projects Should Be Prioritised. Government Data Indicates That the Country's Water Needs for Various Sectors Were 62 Billion Cubic Metres in 2022 and is Expected to Rise to 80.2 Billion Cubic Metres by 2035. In Addition, the Government Announced That by 2025, More Than 85% of the Population Will Have Access to Safe and Clean Water Services.
As Reported by Mr. Aweso, the Average Proportion of Rural Areas With Access to Water Services Improved From 74.5 Percent on Average in December 2021 to 77 Percent on Average in December 2022. Averaging 88 Percent in December 2022, Urban Water Service Coverage Has Increased From an Average of 86.5 Percent in December 2021. However, Mr. Aweso Remarked That One of the Greatest Challenges Still Lay With Securing Funding for Major Water Projects. This Has Continued to Have an Impact on the Water Sector by Causing Water Scarcity, Along With the Effects of Climate Change Such as Extended Droughts, Lowering Rainfall, and Floods.
An Additional Issue is the Deterioration of Water Resources and Rising Water Demand. An Average of 126 Billion Cubic Metres of Water Are Made Annually Available Throughout the Nation. This Sum Comprises Groundwater (21 Billion Cubic Metres) as Well as Surface Water (105 Billion Cubic Metres). While the Government Invests Enormous Sums of Money in Water Sources and Projects, the Parliamentary Committee on Water and Environment Proposed That It is Time to Include Security Personnel in Protection to Ensure Sustainability and Contain the Destruction.
Mr Jackson Kiswaga, the Committee Chairman, Stated That the Major Challenges in the Sector Include a Lack of Experts in the Water Sector, Which Results to a Decrease in the Achievement of Desired Objectives, as Well as a Lack of Specific and Reliable Assurance of Water Harvesting, and Inadequate Tax Incentives for Construction Materials and Equipment for Water Infrastructure Projects. The Government Must Hire More Water Professionals to Address the Sector's 854 Shortage, as Well as Accelerate the Implementation of the National Water Master Plan and the National Water Grid to Improve Water Supply and Accessibility in the Country," He Said.