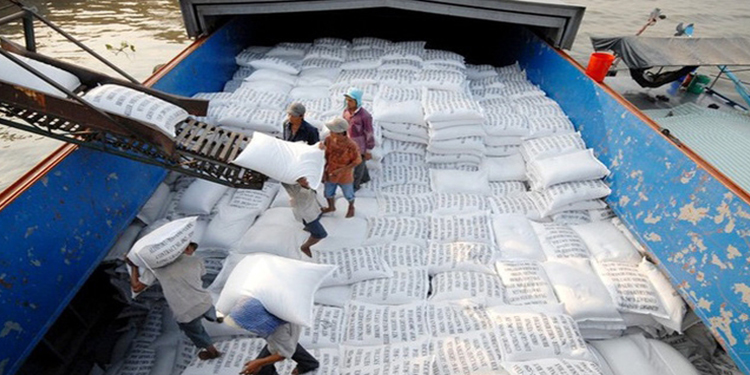 According to the Ministry of Industry and Trade, there is still plenty of room for Vietnamese exports to Africa, as the country only represents 0.6% of the continent's annual US$600 billion in total imports. This is especially true given the opportunities provided by the African Continental Free Trade Area (AfCFTA) agreement.
According to the Asian-African Market Department, commerce between Vietnam and Africa would rise from $2.52 billion in 2010 to $5.5 billion in 2022.
Vietnam exported more than $2.8 billion of the total, generating a $226.3 million trade surplus.
Vietnam mostly sent Africa $568.6 million worth of food, $355.6 million worth of phones and parts, 210.4 million worth of computers and electronics, and 141.8 million worth of shoes.
The continent was also the source of its purchases of cashew nuts ($1.1 billion), metals ($484.1 million), and timber and wood products ($114.3 million).
In the near future, African governments will invest more money in infrastructural facilities to promote intra-bloc commerce, creating additional potential for Vietnamese products to enter new markets, including 15 landlocked African nations.
The main regional export destinations for Vietnam are sizeable maritime nations like South Africa, Egypt, and Nigeria.
Worldwide nations intend to research, negotiate, and ratify international trade agreements, particularly FTAs with the African Continental FTA.
They will be able to negotiate more quickly with groups of nations or regions as a result (Africa now has 55 nations organised into eight economic zones). According to the ministry, primary products including crude oil, unprocessed agricultural products, minerals, and precious metals make up the majority of the production structures in African nations.
Even if the AfCFTA agreement is implemented throughout the region, the continent will still be dependent on imports from other nations for the supply of machinery, equipment, rice, textiles, footwear, and processed aquatic goods.
Therefore, Vietnam still has a huge potential to export its basic goods, like rice, coffee, clothing and textiles, footwear, and aquatic items, to Africa.
If the country or the Association of Southeast Asian Nations (ASEAN) negotiates a trade agreement with the AfCFTA, Viet Nam can increase its exports of textile, leather, and footwear products to Africa by promoting competitive advantages like low labour costs, good sewing techniques, and high-quality products, the ministry said.
The 55 members of the African Union (AU) and 8 Regional Economic Communities (RECs) make up the AfCFTA, the largest free trade area in the world. The overarching goal of the AfCFTA is to establish a single continental market with a combined GDP of roughly $3.4 trillion and a population of about 1.3 billion people.