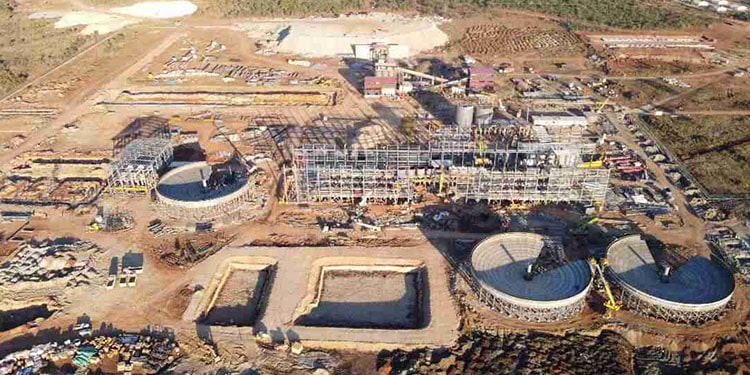 Bikita Minerals Recently Started Their Borehole Drilling Operation Across the Province, Developing 14 Boreholes in Bikita West, 6 in Masvingo West, and 6 in Masvingo North. They Also Plan to Construct 10 More Boreholes in Bikita South and East. Mine Manager David Mwanza Emphasised the Objective of Uplifting Communities That Are Marginalised Through Income-generating Businesses and Access to Clean Water.
Bikita Minerals, a Lithium Mining Firm Owned by Sinomine Resource Group, is Dedicated to Enhancing Clean Water Access in Masvingo Region. The Mine, Which is Dedicated to Increasing Access to Basic Necessities, Has Decided to Concentrate on Enhancing the Water Supply, Especially to Remote Communities. The Corporate Social Responsibility (CSR) Programme at Bikita Minerals Implies the Tenet That "Water is Life." They Seek to Get the Distance to Water Sources Reduced to Less Than a Kilometre, Particularly in Rural Areas. Families Are Given the Opportunity to Practise Ecological Gardening, Enhance Their Diets, and Prevent Outbreaks of Illness With This Approach.
Villagers in Masvingo and Bikita West Expressed Their Joy and Praised the Corporation for This Compassionate Gesture. Villagers Claimed That Sinomine, the New Proprietors, Had Done More to Enhance Their Village in Just Two Years Than Had All of the Previous Owners Together. Projects Like These in Which Bikita Minerals is Active; Bikita Minerals Actively Participates in Numerous Csr Activities Across the Province in an Effort to Better the Lives and Conditions of Marginalised Populations. Road Improvements and Ensuring Access to Medical Services Are Recent Initiatives. Solar Power is Used in Some of the Boreholes Drilled in Bikita West and Masvingo, Supporting Sustainable and Clean Energy Options.