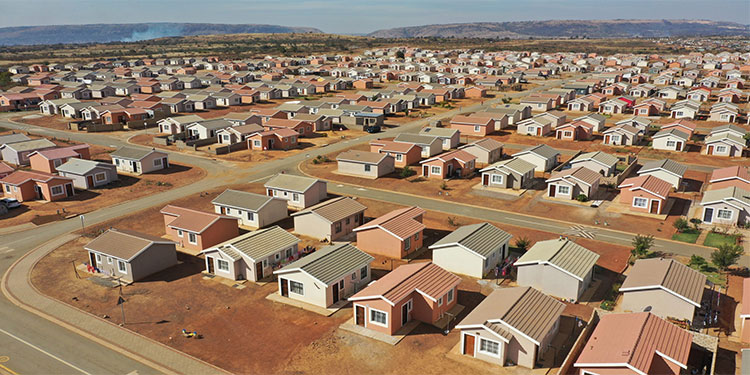 The International Finance Corporation (IFC) plans to make a Sh2.96 billion ($20.9 million) equity investment in a US-owned Southern African asset management that is building 5,000 affordable residences in Kenya.
In recent disclosures, the IFC said that as part of its equity co-investment with the Investment Housing Solutions group of companies (IHS) for the project, it will have a maximum ownership position of no more than 20% in a fund created to finance the affordable housing project.
The fund aims to secure up to €130 million ($140 million/Sh19.8 billion) in equity from institutional investors.
Its initial focus is on the Nairobi metropolitan region, with plans to expand to other counties based on demand. However, a least of 15% of the promised capital must be directed towards locations outside of Nairobi.
The proposed IFC investment is a €19.3 million (approximately $20.9 million) equity co-investment package by IFC to invest alongside IHS Kenya Green Housing Partnership LLP and IHS Kenya Green Housing SCSp (the Fund) in the construction and acquisition of about 5,000 newly developed, resource-efficient, green affordable housing properties in Kenya, according to IFC disclosures.
The planned IFC investment would be made up of up to €10 million ($10.9 million), which will originate from IFC's own account, and up to €10 million ($9.3 million), which will come from IFC acting as the implementing body of the UK-IFC Market Accelerator for Green Construction Programme (MAGC).
IHS had raised more than $740 million (Sh104.7 billion) by the end of the previous year. The funding had been invested in six multi-investor funds, one single-investor fund, and a publicly traded REIT that was listed in Johannesburg.
In 2021, the IHS Kenya Green Affordable Housing Fund was established. The previous administration included the development of affordable housing in Kenya as one of the Big Four priority issues. Since the Kenya Kwanza government named it one of the priority policy sectors, it has gained momentum, mostly through Public Private Partnership (PPP) models.