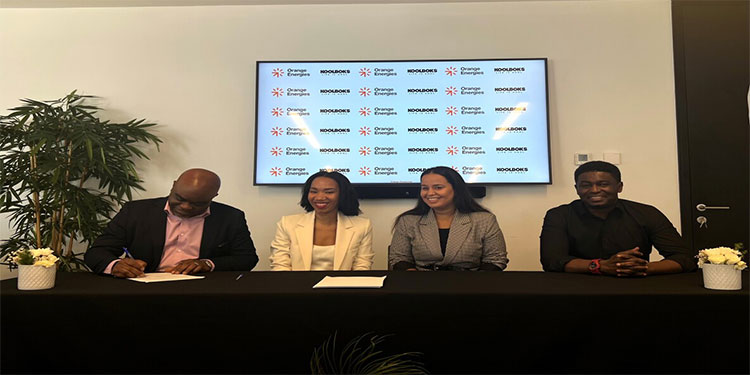 Orange, a dedicated multi-service provider, and the startup Koolboks have partnered strategically to offer freezing and refrigeration solutions throughout twelve African nations.
The Orange Energies offer, which was introduced just five years ago with the goal of improving access to energy through digital technologies, will be used to spread the solution.
This alliance intends to provide access to basic services for as many people as possible on a continent where 600 million Africans lack electricity. Professionals and homeowners both can choose from a variety of refrigerators and freezers from Koolboks that come with solar panels and batteries for up to three days of complete autonomy. Additionally, the solar equipment has USB ports and LED bulbs that allow it to charge different electrical devices, like tablets and smartphones. Families will benefit from this new product by having access to lighting and being able to start small businesses like neighbourhood stores or hair salons to supplement their income. In the end, the service will support the growth of regional communities by providing more autonomy.
The Democratic Republic of the Congo will be the first country in which Koolboks solar freezers are sold and the remaining 11 nations where Orange Energies is present will follow shortly. Orange Energies enables pay-as-you-go solar energy solutions for homes not otherwise linked to the electrical grid through its digital platform, Orange Smart Energies. Thousands of families will be able to afford the service and purchase solar installations and the equipment that goes with them using Orange Money, which works on a split payment model. They can then use this to develop economic activity, preserve food and offer lighting.
With this collaboration, Orange will sign the first-ever telecom operator agreement of this kind that supports the growth of income-generating activities (AGR) in rural areas by using clean electricity technologies. These kinds of solutions fit nicely with the seventh Sustainable Development Goal of the UN.
By 2024, it intends to begin operations in two new nations in addition to Burkina Faso, Cameroon, Central African Republic, Côte d'Ivoire, Guinea, Jordan, Liberia, Madagascar, Mali, Democratic Republic of the Congo, Senegal, and Sierra Leone.