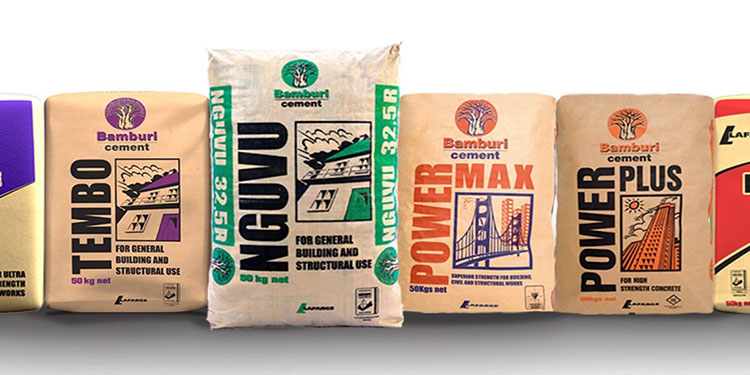 Bamburi has unveiled a new low-cost cement brand targeting builders of single storey structures. Dubbed Fundi, the new product – idea for masonry and plaster work – is retailing for Sh540 per 50kg bag in Nairobi, and Sh600 in Mombasa, in what appears set to spark a new round of price battle.
It has changed the look of its cement bags in a huge makeover that seeks to battle competition from other manufacturers vying to dominate the marketplace.
"The cement you love has a fresh new look…Same premium quality in each and every bag with packaging that lends to the application of each brand," Bamburi said in a statement.
"The newest product will meet the emerging needs of customers in having affordable cement in construction. The launch is driven by clear demand for masonry-only cement," Bamburi managing director Saddiq Hassani said during the launch of Fundi.
Tembo is marketed as general purpose cement; Nguvu as ideal for structural applications and precast concrete, while Powermax promises superior strength for construction.
Mr Hassani added that the new product, which will mainly be used for block laying, repair works as well as internal and external plastering, will "meet some of our customer needs and more importantly at a more affordable cost for masonry and plaster works".
The new bags with purple, green and red colours have already hit the market, with packaging that helps users to match a specific brand with their application.