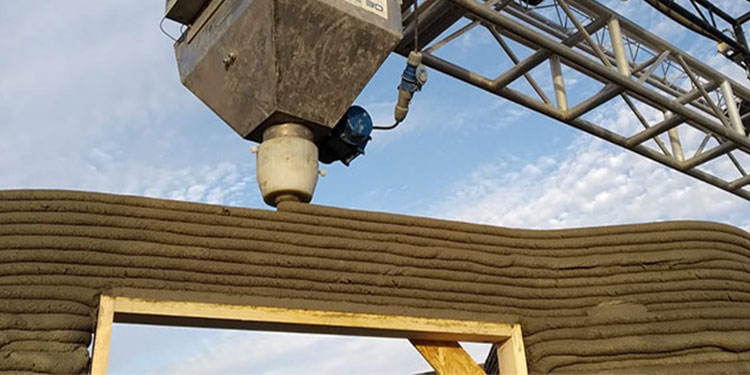 Holcim announced the world's first 3D-printed school, produced in collaboration with CDC Group, the UK's development finance agency. The school was constructed in Malawi's Salima district (population 38,000), and its walls were printed in under 18 hours, as opposed to several days with traditional building materials. The school was officially transferred to the Kalonga village community in the Salima district's Yambe zone. The school provides proof that 3D printing can help close the global education infrastructure gap by producing high-quality classrooms at scale in a sustainable, inexpensive, and timely manner.
'I am really happy of how our colleagues at 14Trees have used cutting-edge 3D printing technology to tackle such an important infrastructure demand,' says Miljan Gutovic, Holcim Group's Region Head of Europe, Middle East, and Africa. We're excited to scale out this technology across the region now that we've proven the concept in Malawi, with initiatives now in the works in Kenya and Zimbabwe.'
"The distribution of 14Trees' world-class, cutting-edge technology is going to have a great developmental impact on Malawi and the wider region," said Tenbite Ermias, CDC's Managing Director for Africa. It's a great illustration of how we're putting money into companies that can help the UN achieve its Sustainable Development Goals.'
'Earlier, we had 12 schools in the Yambe zone; and we now have 13 – with the new 3D printed school,' says Juliana Kuphanga Chikandila, Primary Education Advisor for Malawi's Director of Education, Youth and Sports. I'm really impressed with the new building's durability and design, which provides space and amenities that kids previously lacked; teaching and learning can now take place both inside and outside the classroom. It stands out among the schools being constructed in the Yambe zone and Salima district. This school will draw in more pupils.
This new 3D printing procedure, which uses proprietary Holcim ink, drastically decreases the time, cost, and materials utilised in the construction of houses and schools, while also lowering their environmental footprint by more than half when compared to traditional methods. According to 14Trees, 3D printing might close the infrastructural deficit in just ten years. 14Trees is committed to tackling this chronic deficit at scale and sustainably, beginning with the families and communities most in need, in collaboration with a variety of NGOs.'
Local expertise in dynamic areas such as 3D machine operators and material specialists will be hired and upskilled as part of these initiatives, which will operate in cooperation with local builders for carpentry, roofing, painting, and more. Aside from the school in Salima, 14Trees also built its first 3DP prototype house in Lilongwe, Malawi, in under 12 hours, compared to nearly four days using traditional methods.