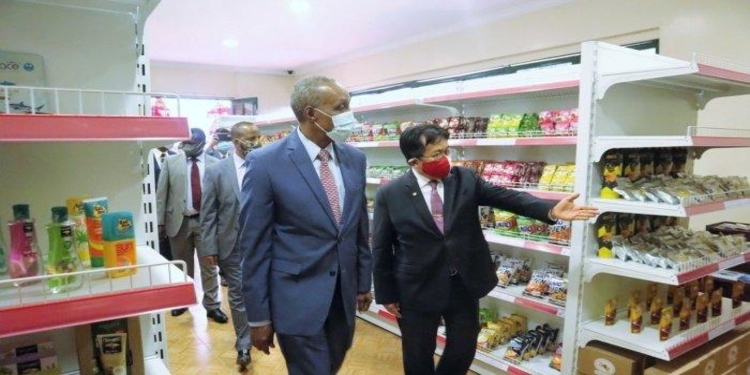 Kenya and Indonesia are trying to strengthen economic relations with the establishment of a Kenyan embassy in Jakarta.
During the opening of Soko la Indonesia in Nairobi, the country's Ambassador Mohamad Hery Saripudin stated that his mission is entirely devoted to improving commercial relations and that it is their daily routine to assist trade enquiries and link parties from both sides.
"To further enhance our commercial relations, the Embassy has also encouraged the Government of the Republic of Kenya to build the new Kenyan Embassy in Jakarta. We are happy to announce that the new Kenyan Embassy in Jakarta will open this year," Ambassador Saripudin stated.
Kenya would have access to the fourth largest market in the world, with 270 million people, and the ASEAN population of more than 660 million people, according to the ambassador.
"In addition, an official Kenyan mission in Jakarta is critical to providing required information on cooperation prospects that can be pursued further, particularly and notably on commerce," he added.
The Embassy has also begun discussions on creating a PTA [Preferential Trade Arrangements] between Kenya and Indonesia, as part of the government's obligation to offer a conducive climate for trade.
According to Micael Mandu of the Department of Trade, Indonesia is eager to negotiate a bilateral commerce deal with Kenya in order to expand trade between the two nations.
Kenya's primary exports to Indonesia include tea, leather, metallic salts and peroxysalts, tobacco, vegetable textile fibers, essential oils, jute and other textile fibers, fresh, chilled, and frozen vegetables, and coffee and coffee substitutes.
From Indonesia, it imports palm oil, paper and paperboard, animal or vegetable fats and oils, margarine, natural rubber, electrical machinery, electrical and non-electrical equipment, glass, and clothes and clothing accessories.
Omarsadik Dahiye, director of the Kenya National Chamber of Commerce and Industry (KNCCI), stated that Kenya has to increase its items already sold to the Indonesian market.
In 2017, KNCCI inked an MoU with the Indonesia Chamber of Commerce to enhance trade and investment partnerships as well as information sharing.
Soko la Indonesia is a supermarket-style Indonesian goods house where visitors may travel to the embassy, locate and interact physically with a diverse selection of sample items, and contact with manufacturers to follow up directly.
The Indonesian Embassy and Kareem International, an Indonesian export aggregator firm, are working together to promote Indonesian products to businesses in Kenya and other African nations.