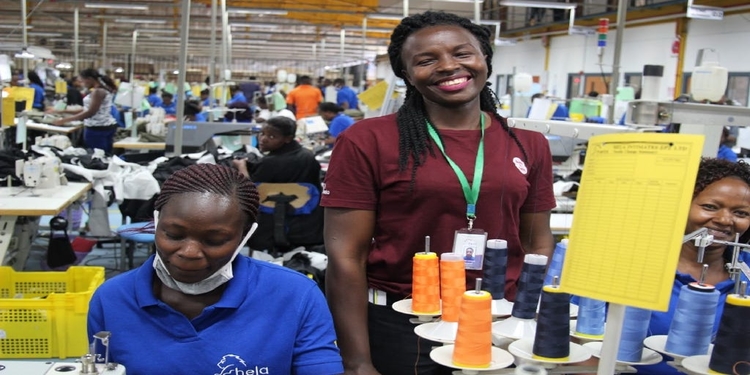 The High Commissioner of Sri Lanka in Kenya, Velupillai Kananathan, paid a visit to the Hela Clothing factory in Nairobi as part of the High Commission's economic diplomacy initiative.
The goal was to connect with Sri Lankan investors in Kenya who remit investment proceeds to contribute to Sri Lanka's foreign exchange revenues.
Dilanka Jinadasa, Managing Director of Hela Clothing, welcomed High Commissioner Kananathan at the facility, gave him a tour of the manufacturing facilities, and informed him on the profile and performance of their investments in Kenya. Hela Clothing in Kenya sends US$ 130 million in profits to Sri Lanka each year.
Jinadasa, the firm's Managing Director, stated that the company works closely with global brands from concept to delivery and has established a reputation in Africa for its green efforts, creative business solutions, and ethical and sustainable working conditions.
According to the Managing Director, Sri Lanka should also encourage outside investments that produce foreign exchange earnings for the government. He further stated that the repatriation of earnings to Sri Lanka will be boosted as a result of the growth of commercial interests in Kenya that are in the works.
Furthermore, the Managing Director praised High Commissioner Kananathan for his assistance and counseling to Sri Lankan investors in Kenya.
The High Commissioner recognized that outside investments are significantly contributing to Sri Lanka's foreign exchange earnings in a sustainable way and vowed to work with authorities in both Sri Lanka and Kenya to support all elements of this.
Hela Clothing Ltd. is a Sri Lankan-owned ethical and ecological clothing company with factories in Sri Lanka, Ethiopia, Egypt, and Kenya. Since 2016, Hela Clothing has been a pioneer in Kenyan clothing production, growing by leaps and bounds to become the country's largest intimate wear producer, accounting for 15% of total Kenyan apparel exports.
In Nairobi, Hela Clothing has two production lines, one for intimate garments and the other for personal protective equipment (PPE) and facemasks. Furthermore, the Hela ventures in Kenya employ 64 Sri Lankans and 4600 Kenyans. It is also working to develop a fabric production plant in Kenya.