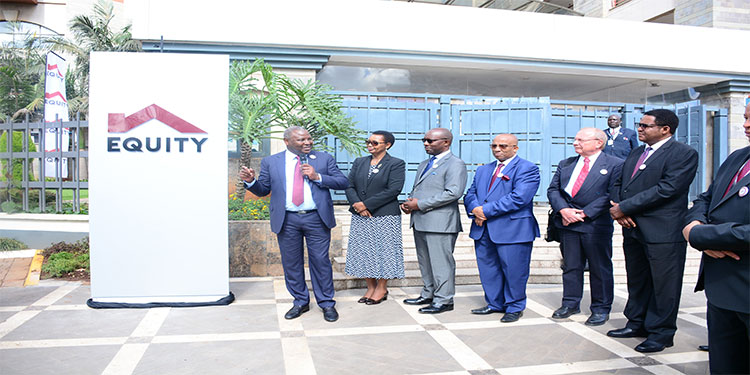 Through Equity Holding (EH) Venture Capital, Equity Bank Group intends to invest 100 million USD in the development of Kigali Financial Towers.
EH is the regional lender's investment division with its Nairobi headquarters. The towers are a few of the structures that make up the Kigali International Financial Centre (KIFC), which Rwanda hopes to attract international investment banks as well as other important financial organisations.
Rwandan President Paul Kagame presided over the groundbreaking ceremony, which was held in Kigali in conjunction with the Commonwealth Meeting Held.
'Equity's revolutionary flagship initiatives are in line with Rwanda's goal of becoming a financial hub.' We fully support Equity and everyone who invests in our nation.
President Kagame reassured investors, "Every dollar you invest in Rwanda will pay off."
Within two years, the project in the heart of Kigali City is anticipated to be finished.
In 2020, Rwanda announced its intention to establish a global financial centre and hired international financial experts, including Ivorian banking tycoon Tidjane Thiam, a former Credit Suisse executive and current chairman of the board of Rwanda Finance, the organisation in charge of fostering and expanding KIFC.
The conversion of Africa's arable land into productive agricultural land, he argued, should be the top priority.
The Virunga Africa Fund, a 250 million USD impact investment vehicle co-funded by the Rwanda Social Security Board and the Qatar Investment Authority, was unveiled by KIFC in November 2021.