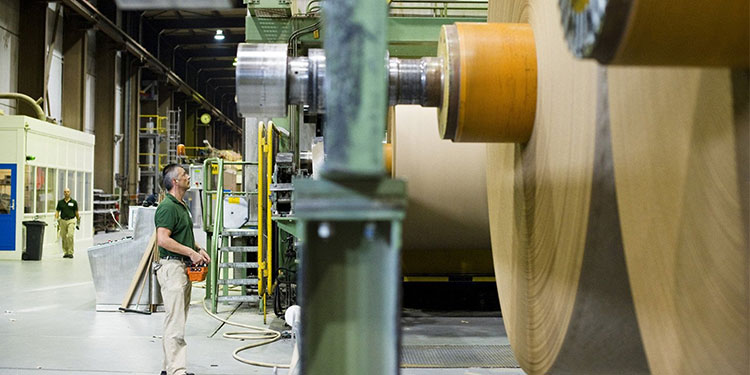 Smurfit Kappa, one of the biggest producers of cutting-edge paper packaging solutions in the world with its headquarters in Ireland, has established a presence in Africa by spending £35 million (US$37 million) in a new corrugated packaging facility in Morocco.
The corporation has set the first foundational stone for the modern factory, thus establishing its presence in the area.
The new facility, which is situated in Rabat and has a 25,000 m2 floor area, will allow Smurfit Kappa to rapidly and effectively provide creative and environmentally friendly packaging solutions to its regional clientele.
"We are very delighted to announce the development of this modern new plant, the first of its kind owned by the firm in Morocco," said Saverio Mayer, CEO of Smurfit Kappa Europe. 300 direct and indirect jobs will be generated in the area, and it will be situated in a location with tremendous growth potential.
"Our completely integrated and circular business model will help our clients as well by ensuring a consistent supply of high-quality, value-adding, and sustainable products."
The facility will produce packaging for a variety of industries, including industrial, agricultural, and FMCG among others and will cater to both local clients and foreign corporations with offices in Morocco once it becomes operational in early 2023.
The new plant will play a significant and strategic role in a sector where demand for corrugated packaging currently outpaces supply.
This investment exemplifies the company's "think global, act local" philosophy, which blends global scope and expertise with top-tier local team understanding to comprehend and meet the demands of its Moroccan clients.
"This new plant is being built at the right moment and in the right place," stated Edwin Goffard, COO of Corrugated & Converting, Smurfit Kappa Europe. Customers want to know that their products are being transported and displayed in the most effective and ecological way possible, and there is a persistently high demand for corrugated.
The integrated manufacturer, who is also driving industry growth, recently created a novel and environmentally friendly water-resistant paper.
It is appropriate for E-Commerce packaging and packaging for items like fruit, vegetables, and flowers where temporary protection from water is required. It is made to tolerate exposure to water without being harmed.
It is a great option for the transportation and storage of chilled goods when there is exposure to condensation since it is particularly ideal for usage in humid situations and the box maintains its integrity while safeguarding the contents.