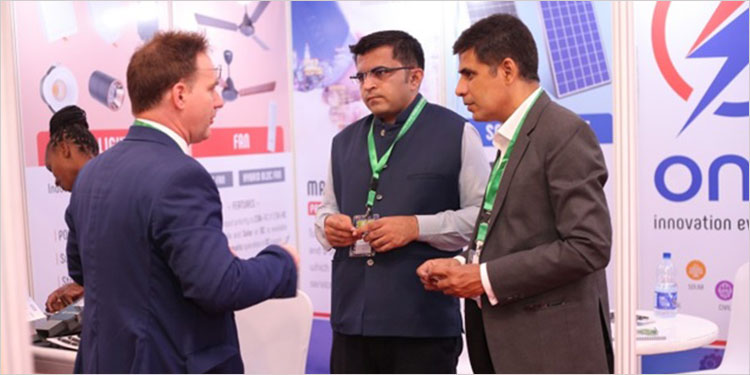 EEPC India as a part of INDEE Tanzania 2022 brings over 80 Indian companies presenting industrial and engineering products and machinery in Dar es Salaam.  The event coincides with the 22nd Indusmach 2022 international trade exhibition which is showcasing engineering products, tool, hardware, machinery and equipment for the East African market. The trade show will be held from 22nd to 24th September, 2022 in Dar es Salaam, Tanzania, at the famed Diamond Jubilee Hall. Hon. Exaud Silaoneka Kigahe (MP) – Deputy Minister for Investment, Industry and Trade, Government of Tanzania will inaugurate the mega business event at 11:00 AM on the 22nd of September which will be open from 10:00 AM to 6:00 PM throughout the exhibition days.  The event is strongly supported by EPZA (Export Processing Zone Authority) the Director General Mr Charles Itembe. will be addressing the delegates at the event on the association's role in promotion of Tanzania's industry and measures towards its growth.
Leading manufacturers and suppliers are bringing the latest technology specific to major industries in the region. The event is expected to showcase a wide range of products and equipment including machinery and tools for industries like packaging, automotive, food processing, oil and gas technologies, water industry, solar, construction and infrastructure, printing, plastics, metals, agriculture, automation technologies and many more. Major manufacturers include BEML Limited – Heavy Machinery And Equipment Supplier For Mining, Construction, Aerospace, Defence, Rail And Metro Sectors, Nipha Exports – Major Agricultural Machinery & Equipment Supplier, Yama Engineers And Testing Instruments Pvt. Ltd. –  Hand Tools & Power Tools, Assomac Machines Limited – Wire Drawing, Wire Cutting Machinery & Wire Making Machinery, DGC Industries Pvt Ltd – Automotive Components Supplier, Fertiplant Engineering – Material Handling Equipment Manufacturer, Unique Welding Products Pvt Ltd – Wire & Cables, Food Processing Machinery, Agrovision Farm Equipment – Agricultural Machinery & Equipment, Shree Sai Steels – Iron & Steel Products, Aira 4Matic Global Valve Automation – Pumps & Valves and many more. The visitors are expected to include top industry professionals such as consultants, engineers, builders, traders, manufacturers, importers & distributors in the East Africa region as several leading international brands are looking to build a solid foundation in the East African market.
The expo brings together the leaders of the East African industry by becoming the primary source for new products, services and technology from around the world forming a vital part of a growing infrastructure and manufacturing industry in East Africa.
For more information about this event, please visit:  https://expogr.com/tanzania/indexpo/