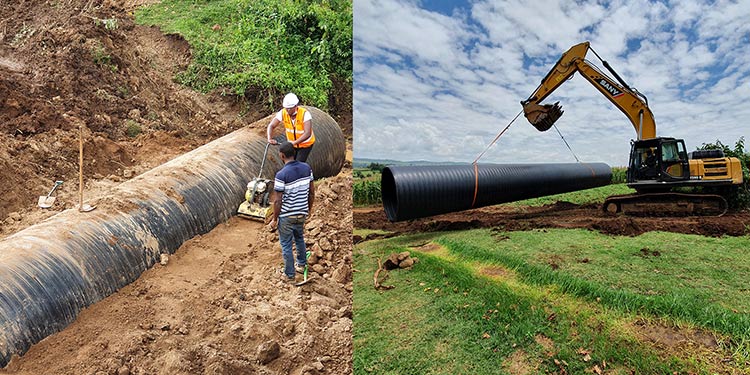 The company claims that the new waste water treatment plants are made with Weholite technology, have a lifespan of more than 100 years, and will service between 25 and 1,000 users. According to Megapipes, the smallest unit of their plants starts at $250 USD in price.
High-density polyethylene (HDPE) is the material used to make the weholite pipes and tanks, which are also used to construct road and rail culverts and distribute water.
The business stated in a statement that the packed plants, which would be produced at the Megapipes factory, "will enable the safe treatment of sewage and wastewater discharged from high density residential, industrial, commercial, retail, and hospitality sites."
Megapipes Solutions also targets property owners and developers who want to cut maintenance expenses like exhauster fees because these plants only need to be emptied occasionally, which reduces the need for municipal treatment facilities and lowers operating costs for the owner.
Many Kenyan structures, especially the apartment buildings that have sprung up in estates that were previously single-family houses, have a tendency to overflow the already-existing sewer systems, necessitating the installation of septic tanks by the developers to handle waste.
The problems with waste water management in Nairobi and its suburbs are anticipated to be resolved by the new waste water treatment facilities.
Weholite is a leader in technological advancement and innovation, and Megapipes Solutions has demonstrated through the use of the DN1500 Weholite HDPE pipe for culverting roads that the technology is not only dependable but also long-lasting in a variety of applications.