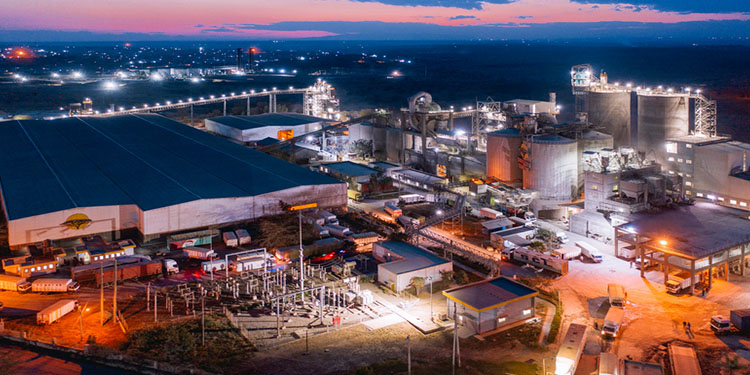 Sinoma International Engineering, a Chinese firm, has been hired by Savannah Clinker Ltd to build a Sh36.9 billion (300 million USD) clinker factory in Kitui County.
The 2,400 cement finishing plant and 8, 000 tonnes per day clinker plant are both outfitted with a captive heat recovery system of 25 megawatts (MM) per plate as well as supporting facilities.
The work will be done in Mwingi North and will start right away. The project will be finished in 2.5 years.
Savannah Clinker Ltd Chairman Benson Ndeta stated that the plant "will crush locally available limestone to clinker in addition to a 100-ton-per-hour cement grinding and product packaging and delivery system."
'We will become the first plant in the region to achieve this within five years of initial clinker extraction, replacing fossil fuel-based power requirements with a combination of solar power and thermal recirculation.' He Added .
The former Eastern province region will receive the largest industrial investment ever, boosting the local economy.
5,000 workers will be needed for the project during construction, and another 10,000 after it is finished.
One of the biggest cement factory contractors in the world, Sinoma International, recently won contracts to expand Dangote Cement in Nigeria for 500 million USD and MOROC Cement in Ethiopia for 22 million USD.
The country currently imports 3.5 million tonnes of clinker from Middle Eastern nations to make up the shortfall of its installed 15 million tonnes of cement grinding capacity, which must be matched by a capacity of nearly 10 million tonnes of clinker.
Within ten years of starting up, the plant is intended to completely eliminate or significantly reduce its carbon footprint using the right carbon capture technology.
The project's environmental, sustainability, and governance consultancy Longevity Development has agreed to manage a ten-year 50–100 million USD environmental, social, and governance investment programme that includes the carbon mitigation strategy.
Savannah's social impact programme focuses on creating sustainable food, water, and household power solutions for Kenyan rural and peri-urban communities, with an initial focus on Kitui and Machakos counties. This is in addition to deploying green power and carbon capture solutions for the plant itself.