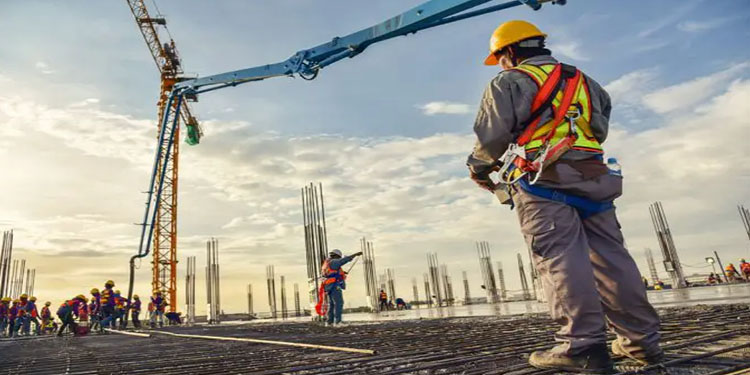 The Architectural Association of Kenya claims that the sector is prepared for a significant restoration, driven by the ambitious government projects for affordable housing.
Applications for project approval are reportedly increasing, and private developers are reportedly making a strong comeback into the market.
After nearly two years of decline, the construction industry in Kenya is expected to rebound this year, according to architects.
The ambitious government affordable housing projects are expected to propel the sector's strong recovery this year, according to the Architectural Association of Kenya (AAK).
The National Construction Authority (NCA) received a total of 8,154 applications for project registration between January and December of last year, according to the Status of the Build Environment Report by AAK, which was recently published. According to the AAK report, the total cost of approved projects was Sh280.9 billion.
According to AAK president Wilson Mugambi, "2023 is positive as more investors are now returning to have serious discussions on how we can kick start the projects or resume initial projects, so it is a very positive outlook."
According to a report by analytics and consulting firm Globaldata, the Kenyan construction market generated 16.6 billion USD (Sh2.08 trillion) in revenue in 2021, with an anticipated annual average growth rate of up to 5% between 2023 and 2025.
Together with leading indicators, the most recent GDP data for the third quarter of 2022 from the Kenya National Bureau of Statistics (KNBS) demonstrate that the Kenyan economy experienced significant growth in 2022.
In the third quarter of 2022, real GDP increased by 4.7%, primarily due to strong performance in the wholesale and retail trade, education, electricity and water, and real estate sectors. In Kenya, it is anticipated that the availability of crucial building materials like steel, paint, aluminium, cement, and PVC will continue to be unreliable.
The government must provide incentives to the private sector and foster an environment that will encourage the construction of affordable housing. This includes conducting in-depth research on substitute building materials that can be used throughout Kenya's various regions, according to Mugambi.
The Big 4 Agenda's project for affordable housing sought to supply at least 250,000 units annually to meet the demand for housing.