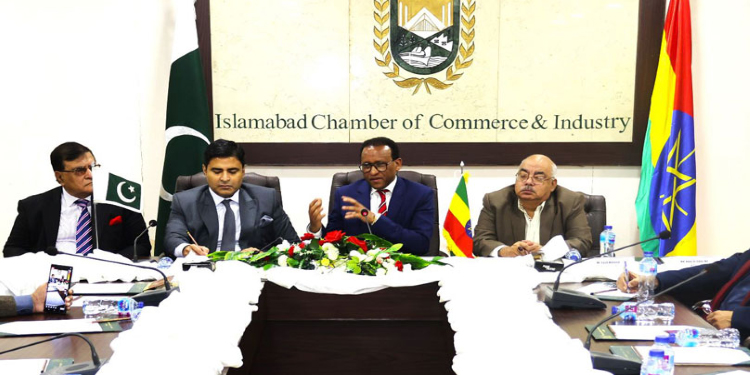 A trade delegation led by Federal Republic of Ethiopia Ambassador to Pakistan HE Jamal Beker Abdula called on Caretaker Provincial Minister for Industry, Commerce and Energy SM Tanveer here at Punjab board of Investment and Trade (PBIT), on 8th February.
During the meeting, bilateral cooperation, investment opportunities in various sectors of Punjab and issues of mutual interest were discussed. Both sides agreed to increase bilateral trade cooperation and exchange of trade delegations. For this purpose, there would be an agreement between Punjab government and Ethiopia soon.
Provincial Minister SM Tanveer said that Pakistan wanted strong economic and trade relations with other African countries including Ethiopia. There were excellent opportunities for domestic and foreign investors in 13 Special Economic Zones (SEZs) of Punjab. Investors were provided with all investment facilities under one roof.
Ethiopian investors could also benefit from these opportunities, he maintained.
He said that practical steps would be taken to increase trade relations between Punjab and Ethiopia.
Ambassador of Ethiopia Jamal Baker Abdullah said, "The people of Pakistan are very hospitable which I have witnessed myself. Both countries can move forward together for the welfare of the common man. There is scope for working together in energy, textiles, livestock and dairy development, agriculture, pharmaceuticals and other sectors." The exchange of trade delegations between Punjab and Ethiopia would promote trade cooperation, he added.
The PBIT CEO Hassan Jalal Khan briefed the delegation about the investment opportunities and facilities for investors.
PBIT officials and members of Ethiopian trade delegation were also present.