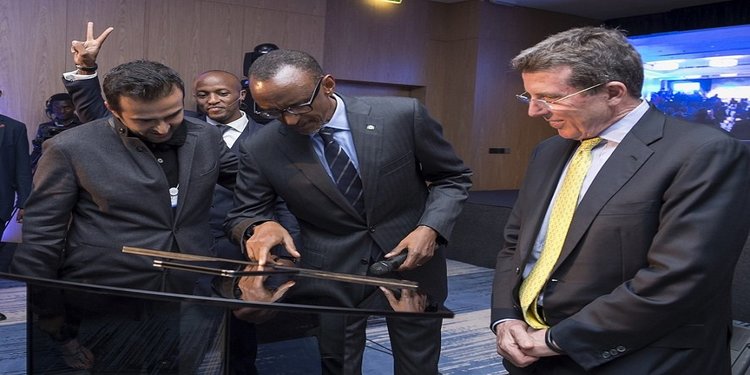 A new factory to produce smartphones with the aim of enhancing digital services is all set to be opened by the government of Rwanda. Mr. Paula Ingabire, the Minister for ICT and Innovation said that the government is in talks with Mara Corporation, a Pan-African technology company, to establish and operate the plant.
"Smartphones are important ICT tools since there are some digital services that only require smartphones such as access to land services among others. There is also a need to ensure the affordability of smartphones whose high cost prevents citizens from benefiting from various digital services. We hope that the plant to locally produce smartphones will boost access," said Ingabire.
Government sources say that once the factory is operational it will start producing smartphones which can be made available to people who can pay in installments over a period of 24 months for the device. The government is also working with telecommunication companies to seek ways of reducing prices on internet use, with an aim to boost ICT penetration and digital services.
In order to further bridge the digital divide, the minister noted that Digital Ambassadors have been trained and deployed in all sectors in partnership with DOT Rwanda in order to train the population in digital literacy. The initiative provides skills based on solving community problems and social innovations based on technology mobile phones and computer literacy.
The smartphone factory is part of an investment of Huaijian Group, a Chinese company that signed the partnership deal with Rwanda Development Board in September 2017 to open an industry making shoe, handbags, computers, cell phones, and different other commodities.
The factory's move to invest $1 billion in 10 years is projected to create jobs for 20,000 Rwandans. The MaraPhone is going to be among the first phone devices to run Android Oreo, an OS optimized for apps like YouTube Go, Facebook Lite and Twitter Lite — that are made for the African market.