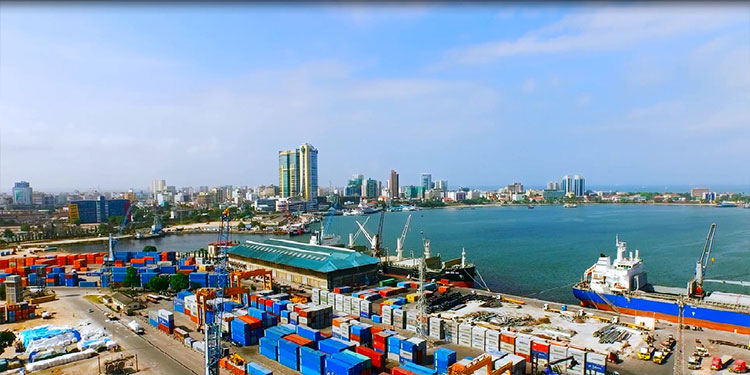 Tanzania is all set to turn into a major regional transport and trading hub on completion of major upgrades presently being undertaken to the country's ports.
Tanzania is dedicated on making best use of its strategic and geographical location to augment regional trade, ease transportation and encourage economic growth and development.
The Prime Minister stated, "These projects will allow the nation to make the most of the geographical prospects we have as well as stimulate economic growth and facilitate transportation."
In March 2021, the 5th berth of the Dar es Salaam port was inaugurated to mark a major step to boost the loading and unloading of cargo at the port. The port is a gateway for 90 percent of domestic trade and the access route to six land-locked countries which includes Burundi, Rwanda, Malawi, Zambia, Uganda, and the eastern part of the Democratic Republic of Congo (DRC).
The construction of this 5th berth was part of a multi-year upgrade of the port under the Dar es Salaam Maritime Gateway Programme (DMGP). This program targets to advance the port's proficiency and upkeep the country's economic development and its neighbouring land-locked countries.
This program was also reinforced by the Tanzanian government and a coalition of development partners. These partners comprise of the United Kingdom Department for International Development (DFID), Trade Mark East Africa (TMEA) and the World Bank.
There are strategies to construct a passenger terminal and a modern Single Mooring Point (SPM) for oil cargo for the Tanga port. Dr. Leonard Chamuriho, Tanzania's Minister for Works and Transport, mentioned that the upgrading of the port has bargain the cost of operations and attracted more investors.
Right now the country is in the a process of procuring more equipment that would make the Tanga Port the country's main harbor in the northern zone that is capable of aiding all northern regions and neighbouring countries such as Rwanda, Uganda, Burundi, and the Democratic Republic of Congo (DRC).