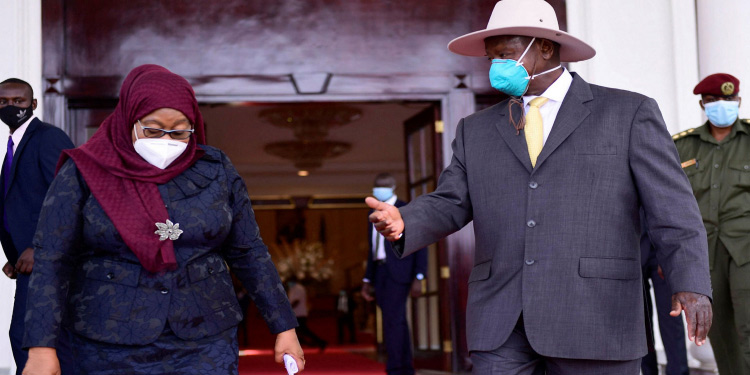 Tanzanian President Samia Suluhu Hassan on 11th May 2021 vowed to open the country's doors wide for investors from the United Kingdom.
A statement issued by the Directorate of Presidential Communications at State House in the commercial capital of Dar es Salaam said President Samia Suluhu Hassan made the pledge during talks with the visiting United Kingdom Minister for Africa James Duddridge.
President Samia Suluhu Hassan said the visit by James Duddridge will cement long standing relations between the 2 countries, and her administration is working hard to make the investment atmosphere in the east African nation more friendly and attractive.
President Samia Suluhu Hassan appealed to the United Kingdom government to continue supporting Tanzania in improving delivery of social services, including health and education.
For his part, James Duddridge assured Tanzania of continued cooperation, saying more United Kingdom companies will invest in the country.
James Duddridge held talks with President Samia Suluhu Hassan at the start of a 2-day official visit to Tanzania before meeting with the Minister for Industry and Trade Kitila Mkumbo and the Minister of State in the Prime Minister's Office dealing with Investment Geoffrey Mwambe.