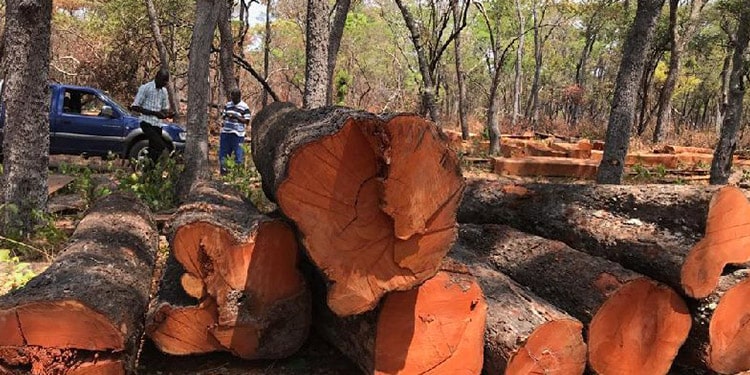 Professor Dos Santos Silayo, Conservation Commissioner of the Tanzania Forest Services (TFS) Agency, disclosed that a shipment of processed timber was exported out of the nation during the fiscal year 2022-2023. Tanzania today exports approximately 1.9 million metric tons of wood products to other countries, which are procured from the country's forests and processed in local mills. According to the agency, the export volume has thus risen by 17% from the previous fiscal year's 426,805 metric tons and an even earlier one of 356,593 metric tons recorded in the 2021/22 period.
Tanzania exports processed forestry products such as plywood, marine boards, and laminated boards to other countries," stated the TFS Commissioner of Conservation. Local timber mills have been adding value to harvested logs by processing a range of commodities, shifting away from their initial business of exporting raw materials. Aside from small-scale sawmills, We have manufacturers who manufacture engineered wood products that consist of marine boards and veneer, in addition to others that produce briquettes.
According to Professor Dos Santos, There are further operations that deal with the fabrication of sheets and pillars. There are 4,300 factories in the whole country that specialize in manufacturing products that are composed of wood. According to reports, The Forestry Organization has close to 12,000 clients. In the interim, TFS has been successful in developing a substantial forest estate, covering 65,000 hectares, in the Makere neighborhood of Kasulu, in Kigoma. The agency has also increased the size of two farms, including the 12,000-acre Mtibwa farm and the 400-hectare Pagale Range and Longuza farms.
In a total of 24 public tree farms stretched across the entire country, the Tanzania Forestry Agency has been successful in producing approximately 26 metric tons of tree seedlings and planting 32,735,653 trees of various varieties. Over 54 percent of the country's entire surface area—or about 48 million hectares—is occupied by forests. The 465 hectares of government-reserved forest comprise 20 beekeeping reserves, 23 natural environmental conservation areas, and 24 tree plantations.